At least 22 people were killed today in Mogadishu when a suicide bomber attacked a graduation ceremony for Benadir University. Three cabinet ministers for the self-proclaimed Somali government were among the slain.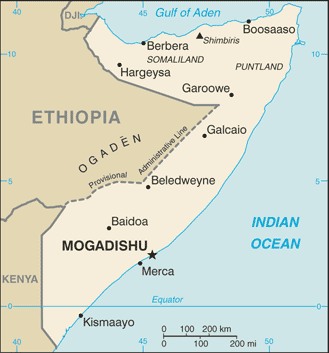 Somali Information Minister Gelle confirmed that the government lost its ministers for education, higher education, and health in the attack. The ceremony took place at a hotel in southern Mogadishu. Other reports have the nation's "youth and sports minister" either slain or severely injured as well.
Despite massive backing from the West, the Somali government has control over only a few blocks in the capital city. Today's strike suggests that its control over that region is far from absolute either.
So far no one has claimed responsibility for the attack, but there are various insurgent factions in the nation which have an axe to grind against the government.
Last 5 posts by Jason Ditz