The office of Iraqi Vice President Tareq al-Hashemi reports that they have reached an "understanding" with the other political factions regarding the contentious election law, potentially setting the stage for Hashemi to sign it.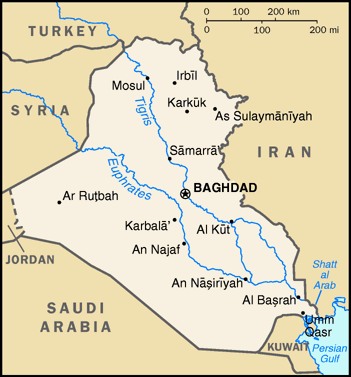 Hashemi would be the last member of the Presidential Council to sign the law, and it had been widely assumed he would veto it after a deal between Shi'ite and Kurdish blocs led them to address none of his major complaints about the previous law.
So far no formal announcement on the deal has been made and it is unclear whether this will involve a revision of the law itself or some sort of other compensation to the Sunni VP's faction.
Iraq's election law is complex, with set-aside portions of representation for assorted religious and ethnic groups. Hashemi had wanted special representation for the millions of (mostly Sunni) Iraqis still living as refugees overseas, at present the law only allows them to vote in what were their former home districts, and the census being used (an older one which gives the Kurdish north greater power) won't necessarily apply their votes to the district's representation.
Even if the law is finalized in the next few days it is considered too late to have the election in January. Likely the vote will take place in mid-February, after a major Shi'ite holiday that ends on February 10.
Last 5 posts by Jason Ditz