During a visit to Lebanon, French Foreign Minister Bernard Kouchner said that time was of the essence to finalize a deal with Iran, cautioning that Israel might launch an attack against Iran soon in the absence of such a deal.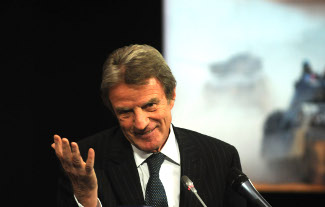 Bernard Kouchner
Kouchner also said that he didn't believe sanctions were an effective way to deal with Iran, noting that they wind up disproportionately harming the poor and do little to those in power.
Speaking through the state media, Iranian Foreign Minister Manouchehr Mottaki downplayed the threat, insisting that Israel was in a weak position and in no position to launch an attack against them.
Though the IAEA has insisted that the alleged "threat" posed by Iran's civilian nuclear program is greatly exaggerated, Israel has repeatedly threatened to attack the nation if the international community didn't force Iran to abandon it.
Last 5 posts by Jason Ditz