A repeat of the massive fraud or an early snowfall making voting impossible across much of the country are the most obvious threats to the November 7 runoff vote in Afghanistan. But this is still Afghanistan we're talking about, and the omnipresent threat of violence can't be underestimated either.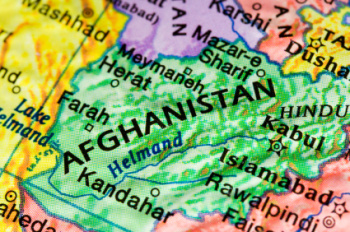 With less than three weeks of lead time to prepare for the vote, security is certain to be a serious problem across much of the country. Violence was a pretty serious problem in the first round as well, despite months of additional prep time and heavy censorship designed to keep the details of attacks from becoming public.
The first round's turnout was disappointing, but after risking their lives in what turned out to be an enormously fraudulent endeavor, it seems hard to imagine many Afghans are going to want to risk heading out for another round.
NATO remained upbeat, however, insisting that there would be even more troops and therefore better security for this vote. The Taliban's power is on the rise too, however, and they concede there is no real way to predict how secure any of the sites will be.
Last 5 posts by Jason Ditz