Following the decision by the Palestinian Authority (PA) to withdraw its endorsement for the "Goldstone Report," a United Nations report on war crimes in the 2008-09 war in the Gaza Strip, the United Nations will defer voting on the report until at least March of 2010.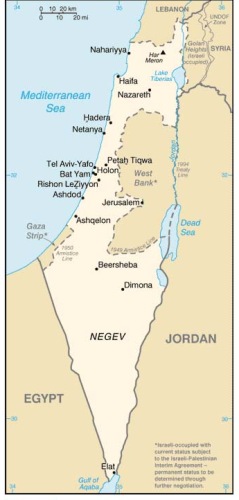 The PA insists that it has not abandoned the resolution entirely, but is simply giving itself more time to consider the issue. The move however, came under intense pressure from the Obama Administration and threats of economic sanctions from the Israeli government.
President Obama had vowed to ensure that the war crimes detailed in the Goldstone Report would never lead to any charges against Israelis over their conduct in the war, and had warned the PA's endorsement could harm peace talks. Israeli Prime Minister Benjamin Netanyahu had likewise insisted that the peace talks would be over if the PA dared to endorse it.
Even beyond the threat of derailing the already unlikely chance of Palestinian statehood, Israel's Defense Ministry cautioned that it considered the move "incitement" and threatened to destroy a key economic project in the West Bank by blocking Palestinian access to the radio spectrum.
Though Hamas wasn't particularly keen on the Goldstone Report itself (being implicated for war crimes as well), they still condemned the PA move as a "betrayal," cautioning that it gave Israel the green light to launch more attacks against the Hamas-controlled strip. It seems unlikely that with the US still safely in their concern Israel needed the PA's imprimatur to launch any attacks on Gaza, however, and indeed the nation has been bombing the strip off and on for the nearly 10 months since the war ended.
Last 5 posts by Jason Ditz