The most obvious result of President Obama's announcement yesterday to scrap the Bush Administration's missile defense system in favor of one of his own design was to dramatically improve the tone of dialogue with Russia, which has been either praised or condemned depending on the analyst's stance on starting a new Cold War with the nation.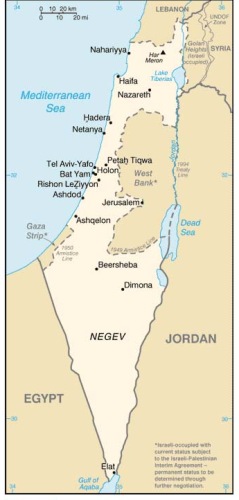 But at least as important is the effect officials are hoping the move will have on Israel's plans to attack Iran. With the new plan putting anti-missile missiles on ships in the Mediterranean instead of in Eastern Europe along the Russian border, their ability to be used on Israel's behalf is significantly and conspicuously increased.
Officials now say they hope that this will "ease Israel's sense of urgency" over its long threatened attack on Iran at a time when the Obama Administration is raising alarms over Iran's missile capabilities.
Ironically, the impetus behind Iran's development of such missiles is as a retaliatory hedge against an Israeli first strike, and Israeli officials seem much more concerned with Iran acquiring defensive systems to thwart their ability to attack than with the largely illusory specter of Iran using its very limited collection of missiles to launch an attack which would certainly provoke a devastating retaliation.
Far from easing Israel's "sense of urgency" the deployment of defensive missiles in the theater of operations may actually make an Israeli first strike seem more desirable to officials, as it will add to the nation's defense against Iranian retaliation.
Last 5 posts by Jason Ditz