Last Updated 9/19 11:00 AM EST
At least 40 people were killed and dozens wounded today when a suicide car bomber attacked a Shi'ite market district just outside the city of Kohat in Pakistan's North-West Frontier Province (NWFP).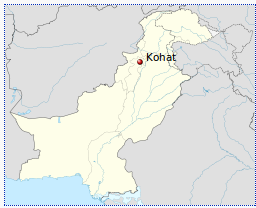 All of the victims so far appear to be civilians, which would make this the single deadliest attack on civilians in several months.
So far no militant group has claimed responsibility for the attack, but Interior Minister Rehman Malik was quick to lay the blame on the Tehreek-e Taliban Pakistan (TTP) claiming the attack was revenge for the military's "victory" in the Swat Valley.
Though the TTP has launched numerous attacks in the last several months, there doesn't appear to be any particular reason for this target. In general the TTP has focused on government targets or targets seen to be sympathetic to the government. Though the Sunni militant group does not look favorably on Shi'ites the attack appears uncharacteristic and may point to a change in tactics.
Last 5 posts by Jason Ditz