With panic in North Waziristan over a NATO troop buildup along the border, the long promised offensive in South Waziristan, which the Pakistani military had declared formally launched in June, has stalled.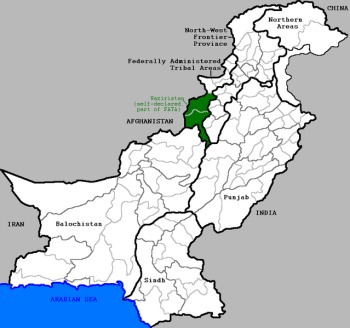 Reports are that the Pakistani government has delayed the operation to engage in a series of talks with Tehreek-e Taliban Pakistan (TTP) leader Baitullah Mehsud. The Pakistani government has often engaged in diplomacy in the region, much to the chagrin of the US which has pressed them to launch offensives and demand unconditional surrenders.
The US had been openly critical of Pakistan's last major peace effort in the Swat Valley, and was palpably excited when the nation scrapped the peace deal in favor of a massive offensive which destroyed much of the valley and drove millions from their homes.
The Waziristan move is likely to enrage the US, which has repeatedly called for the "elimination" of Mehsud. At the same time, the Pakistani government is reportedly concerned that the US offensive in Helmand Province, Afghanistan, will worsen the situation in the restive Balochistan Province, which is seeing a growing separatist movement.
Last 5 posts by Jason Ditz