It seldom gets as much attention as the tensions along the Pakistani border, or the ongoing separatist movement in Kashmir, but a violent Maoist insurgency in eastern India has been ongoing for years. Today, Maoists launched multiple attacks in the Rajnandangaon District of the Chhattisgarh state, killing at least 36 police, including a superintendent.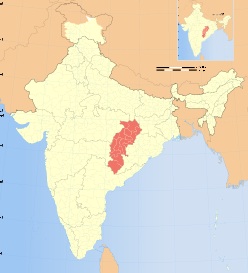 In the largest attack, rebels killed two police on patrol then ambushed a team sent to investigate the killings, sparking a gunbattle which left 26 dead all told. Such attacks are not uncommon, but this is the deadliest in over a year.
The Indian government is reportedly planning to send 600 paramilitary troops to the district to investigate the incidents and search for those responsible. Chhattisgarh home minister N.L. Kanwar blamed elements of the banned Communist Party of India (CPI), which has been responsible for most of the attacks.
Eastern India has had an active Maoist insurgency engaged in violent action against the government for decades. The groups are generally called Naxalites, in reference to a Maoist rebellion in the eastern village of Naxalbari in 1967.
Last 5 posts by Jason Ditz