Iran's Guardian Council, charged by Supreme Leader Ayatollah Ali Khamenei with investigating myriad accusations of voter fraud by the government in this month's presidential election, announced today that it considered the investigation closed.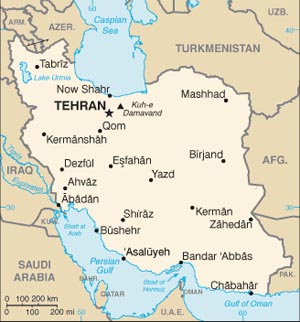 The council's conclusion, as it said previously, was that it found no significant irregularities in the vote. They did however promise to issue a detailed report on their partial recount of votes in contested cities. Council spokesman Abbas-Ali Kadkhodaei says that no new complaints will be investigated.
Incumbent President Mahmoud Ahmadinejad was declared the winner of the election by a wide margin by the Interior Ministry. Despite pre-vote polls shows Ahmadinejad leading by a comparable margin, media outlets predicted that the large turnout would favor opposition candidate Mir-Hossein Mousavi. After the vote Mousavi claimed he had won, and opposition candidates Mehdi Karroubi and Mohsen Rezaei both complained as well.
Mousavi's claims of fraud sparked a series of violent protests, leading to a government crackdown and massive censorship of foreign media, raising international suspicion of the vote. Whether an end to the investigation will quiet the protests or add fuel to their call for a revote remains to be seen.
Last 5 posts by Jason Ditz