As massive rallies continued in the Iranian capital city of Tehran, provincial governor Morteza Tamaddon reported that seven people had been killed and 29 injured during one of the pro-Mousavi rallies. Iranian state media claims that the protesters had attacked a military post in the city and were trying to loot weapons when they were shot by unidentified gunmen.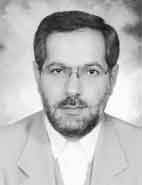 Tehran Provincial Governor Morteza Tamaddon
Mousavi, a former prime minister, claims that Friday's presidential election was stolen and that he actually won by a wide margin, though the Interior Ministry claims that incumbent President Mahmoud Ahmadinejad actually won. Mousavi's supporters have been in the streets of Tehran and other major cities ever since demanding a new election.
Having yesterday ordered a clerical council to look into the accusations, Supreme Leader Ayatollah Ali Khamenei has urged people to seek legal redress for the complaint and today urged unity against people who were involved in post-election violence.
The clerical council says it is prepared to recount votes in disputed ballot boxes, though Mousavi supporters appear unsatisfied with this proposal and are still demanding the council overturn the election entirely.
Last 5 posts by Jason Ditz