The third significant security issue in the past few days in the nation, a passenger jet was forced to return to an airport in the Iranian city of Ahvaz (not far from the Iraqi city of Basra) after a homemade bomb was found in a toilet just minutes after takeoff.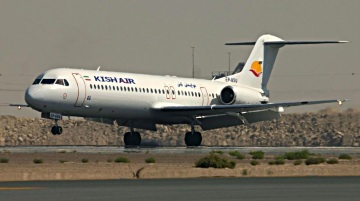 The plane was carrying 140 passengers to the capital city of Tehran. Officials said they could not rule out a connection between the incident and a pair of attacks in the city of Zahedan late last week, saying that the nation's enemies are trying to effect the outcome of the nation's upcoming presidential election.
A Thursday attack on a Shi'ite mosque in Zahedan, a mostly Sunni city near the Pakistani border, killed at least 30 and wounded 60 others. The Jundallah organization took credit for that attack. Only a day later, gunmen attacked a campaign office for President Ahmadinejad.
While Zahedan has a long history of Baloch separatism, Ahvaz has a separatist movement of its own among its its Arab minority. The city saw a string of bombings in 2005-06 which was tied to unrest in neighboring Iraq.
Last 5 posts by Jason Ditz