The Pakistani military has claimed some major gains in the ongoing Swat Valley offensive, notably today capturing a tent on top of a desolate mountain. Yet reports are suggesting that even as the troops slowly move deeper into the valley, the Tehreek-e Taliban Pakistan (TTP) and other militants remain entrenched in its major towns, blending easily with the local populace.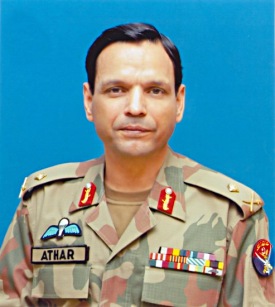 "You cannot distinguish between a Talib and a normal citizen," Major General Sajjad Ali admitted, which is perhaps ominous inasmuch as the military claims to have killed over a thousand of the former and has not commented at all on the civilian toll, even when they have directly attacked fleeing civilians along the valley's northern mountains.
Commanders are now saying that gaining control over the region will take months, even as President Asif Ali Zardari intends to expand the fight into a significant portion of the country's northern frontier. While most of Pakistan's attacks have involved reports of commanders killed, locals report that none of the top leaders of the insurgency have been killed yet.
Swat's largest city, Mingora, has remained under TTP control for weeks, though military spokesman Major General Athar Abbas says the military is surrounding it and will be launching an operation against it soon.