Hot on the heels of military reports that the offensive against the Swat Valley had killed over 1,000 "suspected insurgents," President Asif Ali Zardari has ominously declared that "Swat is just the start." Zardari is now soliciting international donors for billions of dollars to expand the war across the tribal areas, and seemingly across the entire 2,400 km border with Afghanistan.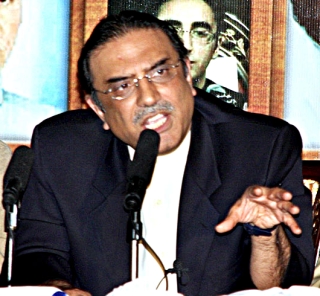 The military offensive in the Swat Valley has driven more than a million people from their homes, and killed an undisclosed number of civilians. The true extent of the damage in the Swat Valley has been largely obscured as the military has banned journalists from the area.
Nevertheless, officials have touted the success of the operation, even as Zardari appears eager to see the humanitarian crisis repeated across the nation's entire frontier. Interior Minister Rehman Malik claimed today that the Dir and Buner Districts are now under complete military control and it was safe for refugees to return home. Despite this, media reports continued bombardment of Upper Dir, which has caused multiple civilian casualties.
Last 5 posts by Jason Ditz