A pair of suicide bombers attacked the crowded shrine of Imam Mousa al-Kazim in Northern Baghdad this morning shortly before the start of Friday prayers, killing at least 66 and wounding more than 125 others. 25 of the dead and 80 of the wounded were said to be Iranian pilgrims. It was the second attack on the shrine this month. A second attack in Diyala brought the overall toll to 73 killed and over 150 wounded.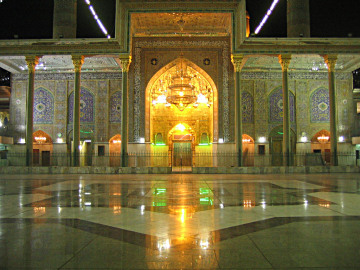 The attack came just a day after two massive suicide bombings killed at least 90 people, and wounded 125 others. Those bombings likewise targeted Shi'ites, and more than half of those killed were Iranian pilgrims.
The past two months have seen a significant uptick is violence against Iraq's Shi'ite majority, and the Maliki Administration has tended to blame a combination of al-Qaeda and the remnants of the Ba'athist government ousted in the 2003 US invasion for the attacks.
US officials have downplayed the rising violence, insisting it was the work of small cells and not a serious threat to the US military presence or to the Maliki government. Yet with three high profile bombings in about 24 hours, there seems little doubt that whoever is responsible for the growing violence in Iraq is very much a serious threat, if not to the US presence, then to its plans to cut back the number of troops in the nation.
Last 5 posts by Jason Ditz