The Senate on Thursday passed a bill by voice vote that would suspend military aid to Azerbaijan for two years following Baku's takeover of Nagorno-Karabakh, which pushed over 100,000 ethnic Armenians out of the territory.
The Armenian Protection Act of 2023 would prohibit the president from issuing a waiver that allows the US to provide Azerbaijan with military assistance. US aid to Azerbaijan was banned by Section 907 of the 1992 Freedom Support Act, which was passed during the first Nagorno-Karabakh war.
The US started issuing the waiver in 2002 to provide Azerbaijan with military aid and has been under pressure since the 2020 Nagorno-Karabakh war to cut Baku off. President Biden issued the Section 907 waiver in 2022 but has not so far in 2023.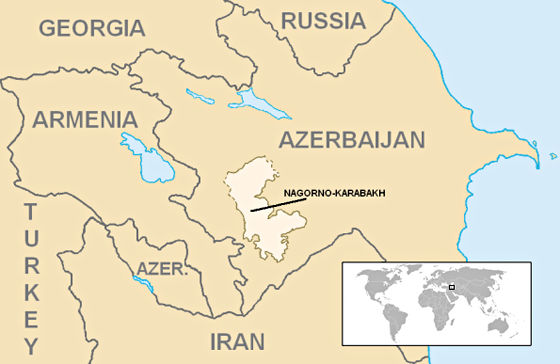 According to POLITICO, Secretary of State Antony Blinken told Congress in October that the Biden administration was not planning to renew the waiver for Azerbaijan. He also said the US expected to see Azerbaijan invade Armenia to create a corridor between mainland Azerbaijan and the Nakhchivan Autonomous Republic, an Azeri enclave that borders Armenia, Iran, and Turkey.
The Armenian Protection Act has a good chance of passing through the House as Congress has been increasingly critical of US aid to Azerbaijan. The Senate version of the bill was introduced by Senator Gary Peters (D-MI) and received eight co-sponsors, including four Republicans and four Democrats.