The Chinese navy is conducting drills in the Yellow Sea after the US held joint naval exercises in the waters off northern China with Canada and South Korea.
The US drills were carried out last week and included an amphibious ready group led by the USS America, an amphibious assault ship that can carry certain types of aircraft, including F-35 fighter jets. According to The South China Morning Post, the drills marked the largest US show of force in the Yellow Sea in 10 years.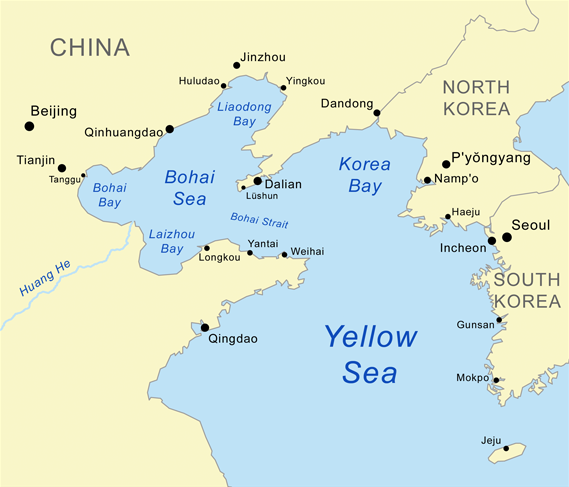 South Korea's Defense Ministry said the warships drilled on tactical maneuvers and helicopter operations. After the exercises, the warships sailed to Incheon, a city on South Korea's west coast, to commemorate the 73rd anniversary of the Korean War battle of Incheon.
While done in the name of countering North Korea, the drills in the Yellow Sea came amid a US military buildup in the Asia Pacific that's explicitly aimed at China. Tensions are soaring between the US and Beijing due to the increased US military activity in other waters near China, including the South China Sea and Taiwan Strait.
Analysts told the Post that China's drills in the Yellow Sea were a "tit-for-tat" move. Chinese authorities announced two separate drills, taking place in the northern Yellow Sea near the Bohai Strait. One set of exercises took place from September 18-19, while the other started on September 17 and will conclude on September 24.
Global Times, a Chinese state English language media outlet, slammed the US drills in the Yellow Sea, saying it was part of a strategy to encircle China.
"The US is changing its 10-year low-key manner in the Yellow Sea, demonstrating that it is integrating all the forces it can use in the Northeast Asia region, the East China Sea, the Taiwan Straits and the South China Sea into a unified chain to contain China under its framework of Indo-Pacific Strategy," wrote Global Times contributor Li Nan.