US European Command said Tuesday that a US Air Force MQ-9 Reaper drone collided with a Russian Su-27 fighter jet. The Russian Defense Ministry denied the idea that the aircraft came in contact and said the drone crashed into the water after making a sharp maneuver.
European Command said in a press release that two Russian Su-27 fighters intercepted the MQ-9. "At approximately 7:03 AM (CET), one of the Russian Su-27 aircraft struck the propeller of the MQ-9, causing US forces to have to bring the MQ-9 down in international waters," the command said.
The Russian Defense Ministry said the drone was flying with its transponders off over the Black Sea near Crimea in an area that was declared off-limits by Russia. It said Russian fighters were sent to intercept the MQ-9. The ministry said that "as a result of sharp maneuver, the US drone went into uncontrollable flight with a loss of altitude" and crashed into the water.
Gen. James B. Hecker, the commander of US Air Forces Europe and Air Forces Africa, claimed the MQ-9 was conducting a "routine" flight and insisted the aircraft collided.
"Our MQ-9 aircraft was conducting routine operations in international airspace when it was intercepted and hit by a Russian aircraft, resulting in a crash and complete loss of the MQ-9," he said.
"In fact, this unsafe and unprofessional act by the Russians nearly caused both aircraft to crash," Hecker added.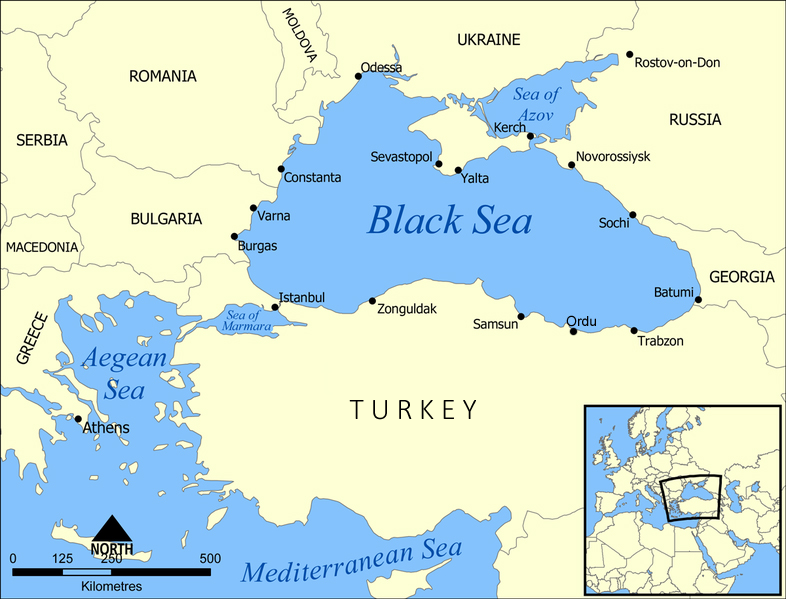 The US and its allies conduct frequent surveillance flights in the Black Sea, sometimes close to Russian territory. The White House said the US will continue to operate in the Black Sea despite the risk of significantly escalating tensions with Moscow.
"We're going to continue to fly and operate in international airspace over international waters. The Black Sea belongs to no one nation, and we are going to continue to do what we need to do for our own national security interests in that part of the world," said White House National Security Advisor John Kirby.
Russia's ambassador to the US, Anatoly Antonov, said Moscow views the incident as a "provocation" but indicated Russia doesn't plan to escalate the situation. "As for us, we do not want any confrontation between the United States and Russia. We are in favor of building pragmatic relations for the benefit of the Russian and American peoples," he said after being summoned by the US State Department.