President Biden met with the leaders of the Bucharest Nine countries in Warsaw, Poland, on Wednesday and vowed to defend "literally every inch" of NATO territory, calling Article Five of the alliance's treaty that outlines mutual defense "sacred."
"The commitment of the United States to NATO — and I've said it to you many times; I'll say it again — is absolutely clear," Biden told the leaders of Hungary, the Czech Republic, Estonia, Latvia, Lithuania, Poland, Romania, Slovakia, and Bulgaria.
"Article Five is a sacred commitment the United States has made. We will defend literally every inch of NATO — every inch of NATO," he added.
Since Biden bolstered US forces in Europe around the time Russia invaded Ukraine, there have been over 100,000 US troops stationed in the continent, including thousands in Poland, Romania, and the Baltic states of Latvia, Lithuania, and Estonia.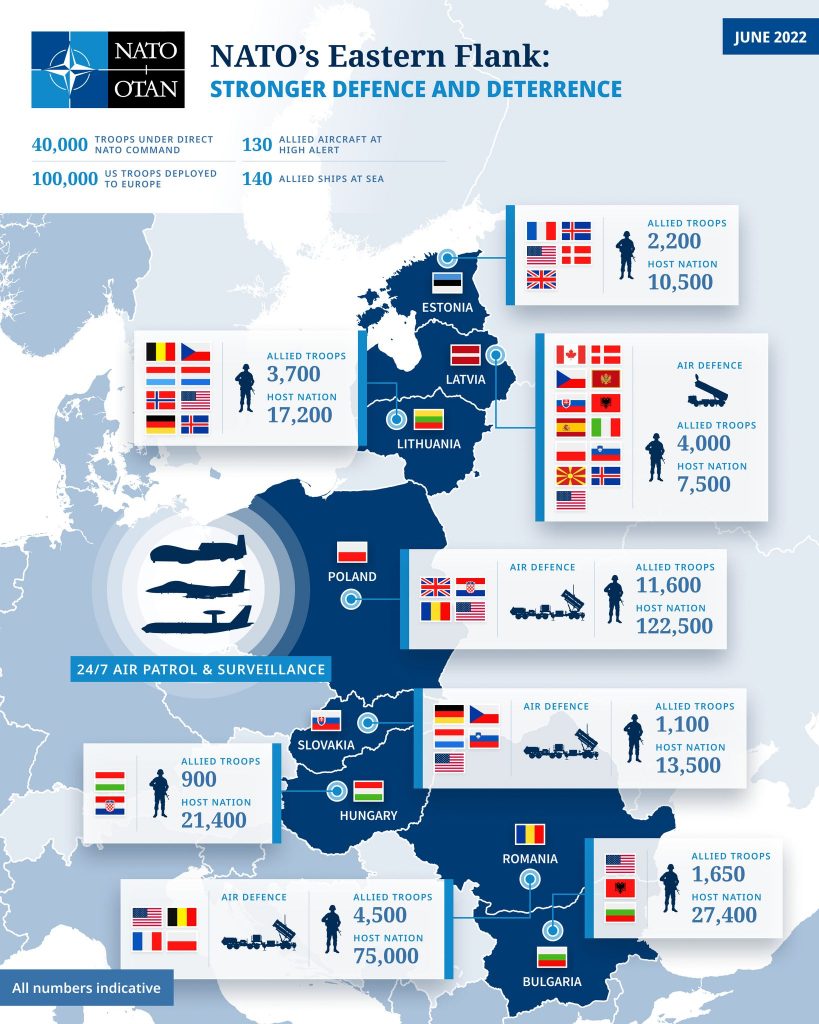 Countries in the region have been pushing for the US and other NATO countries to deploy even more troops and military equipment to the countries that border Ukraine or Russia, what they call NATO's "eastern flank." Lithuanian President Gitanas Nauseda said he conveyed this message to Biden during Wednesday's meeting.
"I have talked about deployment of so-called critical enablers — this includes airspace surveillance systems, attack helicopters, HIMARS artillery," Nauseda said. "We can hardly afford to purchase this, but it could be deployed to the Baltics on rotational grounds."