China's People's Liberation Army (PLA) held live-fire naval exercises in the South China Sea a day after the US Navy announced a US aircraft carrier strike group was operating in the disputed waters.
The PLA said the "live-fire confrontation drill" was carried out on January 14 by the Shandong, China's first domestically built aircraft carrier. The Shandong leads a naval flotilla that consists of several guided-missile destroyers, and the exercises involved a large number of J-15 fighter jets.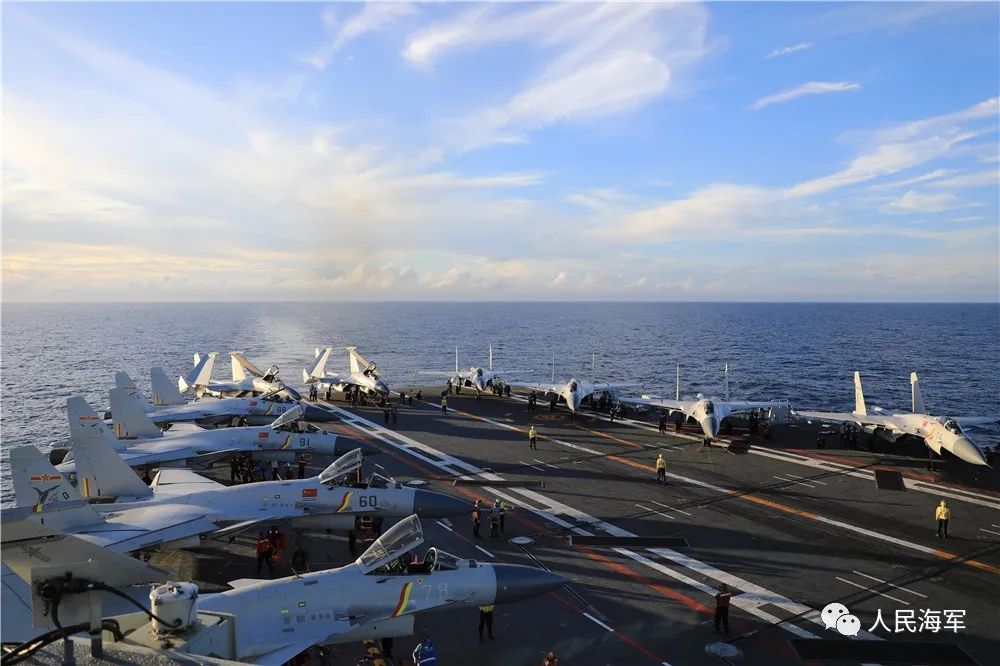 The PLA's drills came after the US Navy's Seventh Fleet announced the aircraft carrier USS Nimitz and its strike group entered the South China Sea on January 12.
While in the South China Sea, the Seventh Fleet said the Nimitz and its strike group "is conducting maritime strike training, anti-submarine operations, integrated multi-domain and joint training between surface and air elements, and flight operations with fixed and rotary wing aircraft."
In recent years, the US has increased its military presence in the South China Sea and other sensitive areas near China. The US Navy frames these maneuvers as "routine operations," but Beijing views many of them as provocations. China has also stepped up its military activity in the region and around Taiwan in response to what it calls growing "collusion" between the US and Taipei.
Besides the naval activity, the US has also increased surveillance flights in the South China Sea and near China's coast. According to The South China Morning Post, a US Boeing RC-135 spy plane recently conducted a flight near the eastern Chinese cities of Shanghai and Qingdao.
The increased US military activity in the region makes an accident between the US and Chinese militaries more likely. The two sides traded blame for an incident that took place about three weeks ago when a US spy plane had a close encounter with two PLA J-11 fighter jets over the South China Sea.
In April 2001, a US spy plane collided with a Chinese fighter jet near Hainan Island, resulting in the death of the Chinese pilot. The George W. Bush administration and the Chinese government quickly defused the incident, but US-China relations are at a much lower state today, and if a similar accident happened today, it could potentially spiral into a conflict.