The US and Japan on Wednesday announced steps to strengthen military cooperation to better confront China after Secretary of Defense Lloyd Austin and Secretary of State Antony Blinken met with their Japanese counterparts in Washington.
The meeting came after the government of Japanese Prime Minister Fumio Kishida rolled out a new national security strategy that names China its top "challenge," reflecting similar language used by the Pentagon. His government also announced a plan to double military spending by 2027.
"The Ministers welcomed the release of their respective National Security Strategies and National Defense Strategies, and confirmed unprecedented alignment of their vision, priorities, and goals," Blinken, Austin, and their Japanese counterparts said in a joint statement.
The officials said they agreed "that China's foreign policy seeks to reshape the international order to its benefit and to employ China's growing political, economic, military, and technological power to that end" and that this "behavior is of serious concern to the Alliance."
At a press conference, Austin reaffirmed that Japan falls under the protection of the US nuclear umbrella. "Japan and the United States remain united in our concern over China's destabilizing actions, and I want to reaffirm the United States' ironclad commitment to defend Japan with the full range of capabilities, including nuclear," he said.
The US welcomed Japan's plan to gain "counterstrike" capabilities by purchasing US-made Tomahawk missiles, which have a range of about 1,000 miles. Acquiring the weapons breaks from Japan's post-World War II constitution that restricted its military to self-defense capabilities.
The officials formally announced a plan to deploy a Marine Littoral Regiment to Okinawa, a prefecture of Japan where many locals are opposed to the heavy US military presence. The Marines will be deployed by 2025, and the unit will be armed with anti-ship missiles and other lightweight equipment so they can move quickly around islands in the region, and the regiment will consist of about 2,200 Marines.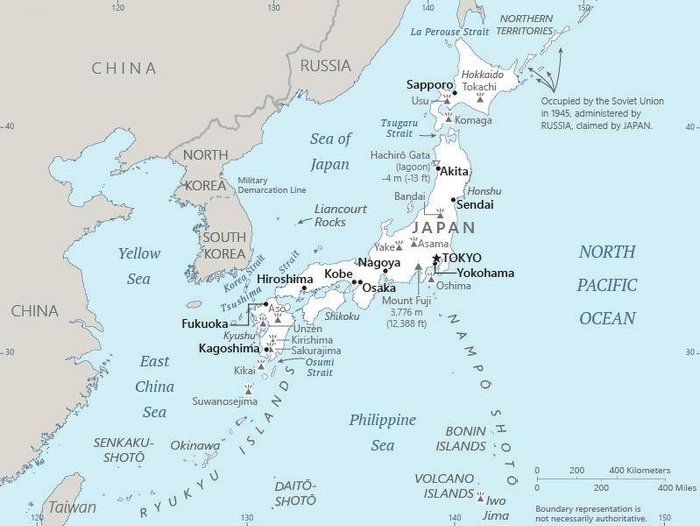 The officials highlighted the "temporary" deployment of US MQ-9 Reaper drones to the Kanoya Air Base in southern Japan's Kagoshima Prefecture. The point of the deployment is to "raise maritime domain awareness" in the East China Sea, an area of tension between Japan and China.
They said that the US and Japan will soon sign a new agreement on cooperation in space. The deal will extend US mutual defense commitments to Japanese assets in space, meaning the US will be obligated to go to war in response to an attack on Japanese satellites.
More agreements could be announced this Friday when Kishida meets with President Biden in Washington. The Japanese leader was in London on Wednesday and signed a military pact with Prime Minister Rishi Sunak that will allow the deployment of British troops in Japan.