The US is going to send Ukraine Bradley Fighting Vehicles for the first time in a new weapons package worth nearly $3 billion, US officials told The Associated Press on Thursday.
The officials said the $2.85 billion aid package will be formally announced on Friday, and it will mark the single largest arms package for Ukraine the US has pledged at one time. The package will include 50 Bradleys, which are designed to transport infantry troops with armored protection that are equipped with a 25 mm gun.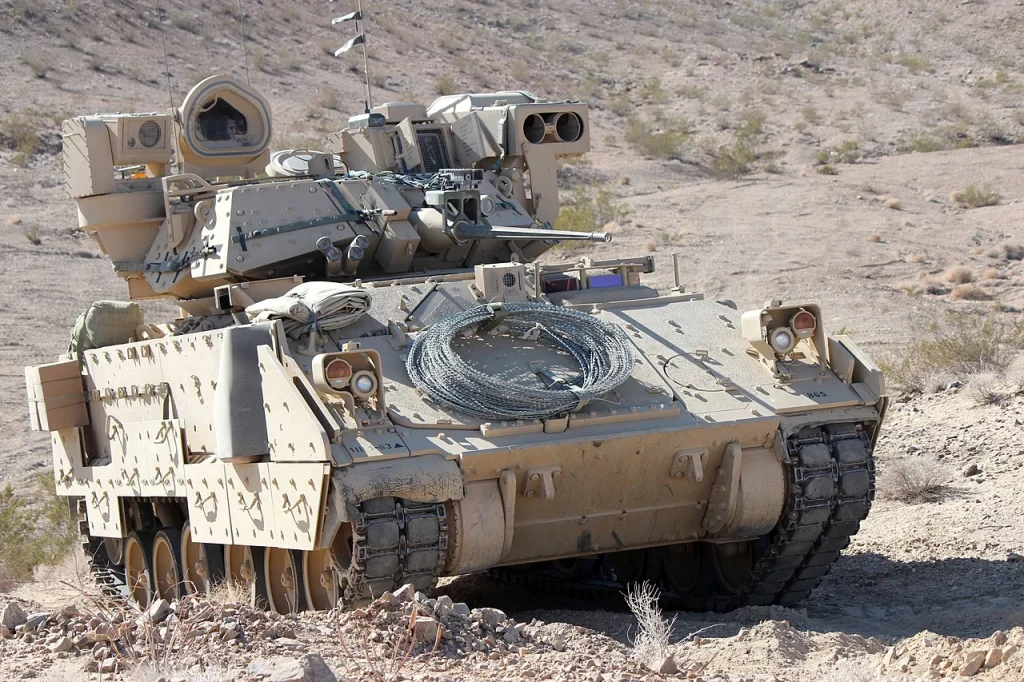 The White House confirmed the US will be providing Ukraine with Bradleys in a statement on a phone call between President Biden and German Chancellor Olaf Scholz. The statement said that Berlin will be supplying Kyiv with a similar piece of equipment, the German-made Marder Infantry Fighting Vehicles.
The announcement came the day after France said it would be giving Ukraine AMX-10 RC armored combat vehicles, which are similar to the Bradleys but have a bigger gun and are considered "light tanks." A French official said it was the "first time that Western-made armored vehicles are being delivered in support of the Ukrainian army."
While providing Ukraine with Western-made armored vehicles is a significant escalation in aid, it falls short of the heavier tanks Ukrainian President Volodymyr Zelensky has been seeking, such as US-made Abrams and German-made Leopards. Zelensky was denied Abrams when he visited Washington DC, and a US official told The Washington Post the Biden administration is still ruling it out.
The US officials speaking to AP said the $2.85 billion weapons package that will be announced on Friday will also include HUMVEES, Mine Resistant Ambush Protected vehicles, or MRAPs, and a large number of missiles and other ammunition. The weapons will be paid for by funds already authorized by Congress to spend on the war, which at this point totals about $112 billion.