The head of the US Navy's Japan-based Seventh Fleet said that he believes China is capable of blockading the island of Taiwan.
"They have a very large navy, and if they want to bully and put ships around Taiwan, they very much can do that," Vice Adm. Karl Thomas told The Wall Street Journal in comments that were published Monday.
Thomas' comments come after China launched its largest-ever military exercises around Taiwan in response to House Speaker Nancy Pelosi visiting the island in early August. As part of the drills, China's People's Liberation Army (PLA) simulated a blockade by closing off six areas around the island.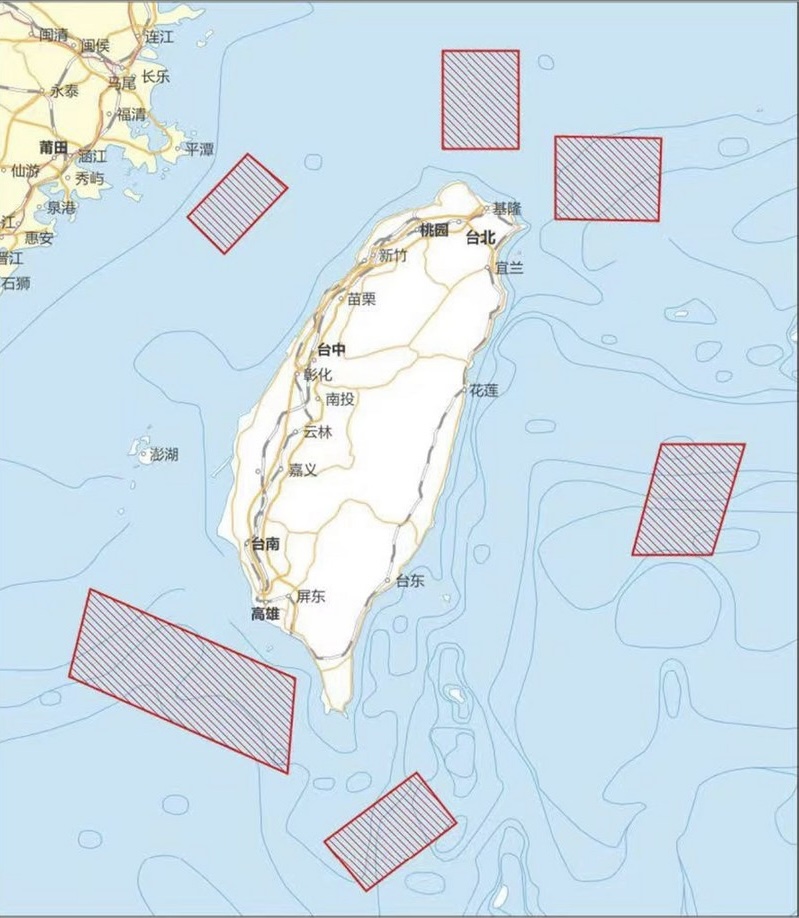 The Chinese drills demonstrated how quickly China could encircle Taiwan and potentially blockade the island, which is an option for China if it decides to take military action but doesn't want to carry out a full-scale invasion. An invasion of Taiwan would be extremely difficult and require the largest amphibious invasion in history.
Thomas said that a blockade could give the "international community" time to decide on how to respond. "Clearly if they do something that's non-kinetic, which, you know, a blockade is less kinetic, then that allows the international community to weigh in and to work together on how we're going to solve that challenge," he said.
Another potential option for China would be to take Kinmen County, an archipelago on the southeastern coast of mainland China that is controlled by Taiwan. The Kinmen islands, also known as the Quemoy islands, were attacked by Chinese forces during the Second Taiwan Strait Crisis, which occurred in 1958. The US intervened in the crisis, and there was a serious push by US military planners to use nuclear weapons against China as Beijing didn't have nuclear arms of its own at the time.
Taiwan recently shot down what it identified as a "civilian" drone over an islet of the Kinmen Islands that is only 2.5 miles from the Chinese city of Xiamen. Drones began flying in the area that were launched from the direction of the mainland after Pelosi's visit.
Beijing has shown no sign of preparing to attack the Kinmen Islands, but the drone incident highlights the escalated tensions in the region. China will likely increase the military pressure on Taiwan as the US continues to step up support for the island, and Washington is not backing down.
The Senate Foreign Relations committee recently advanced a bill that would give Taiwan $6.5 billion in military aid and includes other provisions that would fundamentally change US policy toward the island. President Biden on Sunday said for the fourth time of his presidency that the US would defend Taiwan if China attacked, breaking from the decades-old policy of strategic ambiguity on the issue.