China is conducting its largest military drills around Taiwan in decades in response to a visit to the island by US House Speaker Nancy Pelosi (D-CA), whose plane landed in Taipei on Tuesday night.
China's People's Liberation Army (PLA) said it will conduct a series of military operations surrounding Taiwan, and announced "strong military responses" were underway as soon as Pelosi's plane landed.
According to The South China Morning Post, the PLA said the response will include joint air and naval patrols to the north, southwest, and southeast of Taiwan's coastline and airspace. The drills will also include long-distance, live-fire artillery shooting in the Taiwan Strait, as well as missile test firings in the waters east of the island.
"This action is a solemn deterrent against the recent major escalation of the negative actions of the United States on the Taiwan issue, and a serious warning to the Taiwanese forces seeking independence," a spokesman for the PLA's Eastern Theater Command said in a statement.
On top of the current military drills, the Chinese news agency Xinhua released a notice that said the PLA will be closing off six areas around Taiwan for live-fire drills from 12 PM Thursday to 12 PM Sunday (Beijing time).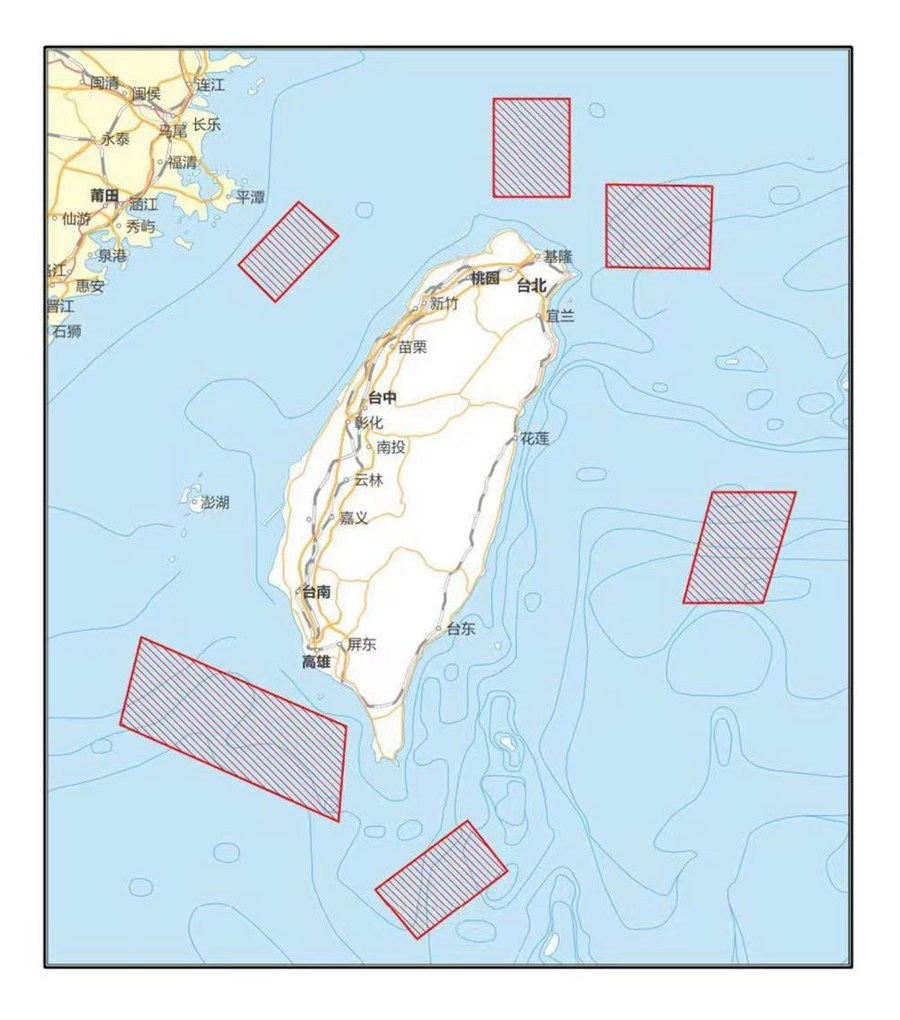 China is expected to have a greater response to Pelosi's trip than it did during the Third Taiwan Strait Crisis, which was sparked in 1995 by the US giving a visa to former Taiwanese President Lee Teng-hui. Beijing responded by launching a series of missile tests toward Taiwan, and the tensions lasted for months, with the US sending two aircraft carriers through the Taiwan Strait.
While China is preparing massive military exercises in response to Pelosi's trip, the US is sending more military assets to the region, heightening the chance of an accident between the two militaries. Four US warships, including an aircraft carrier, took up positions east of Taiwan before Pelosi's plane landed. Her plane was reportedly escorted by at least eight US Air Force warplanes, including F-15s.