The US on Sunday slammed China for flying military aircraft through Taiwan's Air Defense Identification Zone (ADIZ), condemning the flights as "provocative." Beijing conducted the flights over the weekend and flew another 52 planes through the ADIZ on Monday, grabbing headlines in Western media outlets that falsely portray the ADIZ as Taiwanese airspace.
An ADIZ is an area where a country requires foreign aircraft to identify themselves. The concept is not covered under any international treaties and has no international regulations. The US created the first ADIZs in the 1950s and established Taiwan's ADIZ, as well as ones for Japan, South Korea, and the Philippines.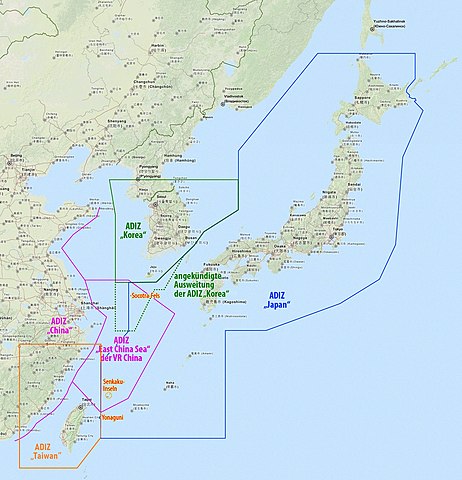 Taiwan claims an ADIZ that is partially over mainland China, although its Defense Ministry does not publicize Chinese flights over that portion of the ADIZ. The ones they do are typically in the southwest corner of the ADIZ and are nowhere near Taiwan's airspace. Under international law, a country's airspace is directly over its territory and 12 miles off its coast.
The 52 Chinese warplanes that entered the ADIZ on Monday passed through this southwest portion. Despite the facts, several Western media outlets ran headlines that say the Chinese warplanes flew through Taiwan's air space, including National Review and US News & World Report.
While the ADIZ flights are not what the West portrays them, China is aware of the buzz they will create. Monday's flights marked the most Chinese warplanes ever recorded since Taiwan began publicizing them in September 2020.
The uptick in China's military activity has a direct correlation with the uptick of US military activity. In September alone, 62 US warplanes were recorded flying over the South China Sea, according to the Beijing-based South China Sea Probing Initiative (SCSPI).
The US also sent two aircraft carrier strike groups into the South China Sea in September and sailed a warship through the Taiwan Strait. The UK joined in on the provocations against China and also steamed a warship through the Strait.
September was not a unique month. Such levels of military activity by the US in the region used to be rare, but the provocations have increased significantly since early 2020. The US has also taken steps to increase diplomatic relations with Taiwan, which also provokes reactions from Beijing.
In a statement on Sunday night, the US State Department said it is "very concerned" about China's "provocative military activity near Taiwan." But as long as the US is in the region stoking tensions with Beijing, these flights will continue.