US military activity in the South China Sea continues to increase as the Pentagon is prioritizing countering China. According to a new report from a Beijing-based think tank, US Navy surveillance ships are maintaining a near-constant presence in the disputed waters to keep an eye on Chinese submarines.
The South China Sea Probing Initiative (SCSPI) found that US Navy ocean surveillance vessels were operating in the South China Sea for at least 161 days out of 181 days in the first half of this year. The US has five of these vessels stationed in Japan, which are typically active in the South China Sea for more than 10 days at a time, and there is virtually no time between deployments.
The SCSPI report said that the primary purpose of these deployments is "to monitor the dynamics of China's underwater forces, analyze the scope of submarine activities in key waters and their entry and exit routes, and provide intelligence support for anti-submarine operations."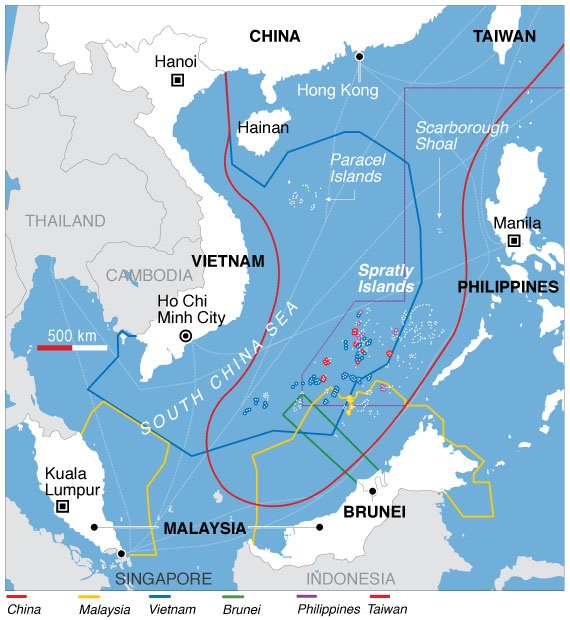 Most of the surveillance was conducted near the Paracel Islands, which are claimed by China, Vietnam, and Taiwan. The US frequently sails Navy destroyers near Chinese-claimed islands in the South China Sea in maneuvers known as Freedom of Navigation Operations (FONOPs).
The US conducted a FONOP near the Paracel Islands on Monday, drawing the ire of Beijing. The provocative passage marked the fourth FONOP conducted by the Biden administration. The Trump administration conducted nine FONOPs aimed at China in 2020, a record high.
On Sunday, the Biden administration reaffirmed a formal rejection of most of China's claims to the South China Sea that was made by the Trump administration last year. In a statement on the rejection, Secretary of State Antony Blinken invoked the US-Philippine Mutual Defense Treaty, reminding China that it applies to the South China Sea.