A recent naval provocation from the UK in the Black Sea that involved a British warship sailing 12 nautical miles off the coast of Crimea has put a renewed media focus on the sensitive region. The US and Ukraine are leading 30 other nations in the Sea Breeze 2021 naval exercises in the Black Sea, and a US Navy commander told Newsweek that these drills are "essential" despite heightened tensions with Russia.
Commander Daniel Marzluff of the US Navy's Sixth Fleet told Newsweek that the US's allies in the region are the "greatest strategic advantage" in countering Russia. "Here in the Black Sea, we have three NATO allies that are poised and ready to respond to any type of Russian aggression," he said.
Bulgaria, Romania, and Turkey are NATO's Black Sea countries. While Ukraine is not a member, Kyiv has stepped up cooperation with NATO in recent years and is hoping to become a member eventually. Other non-NATO countries joined the Sea Breeze exercises, including South Korea, Japan, and Australia.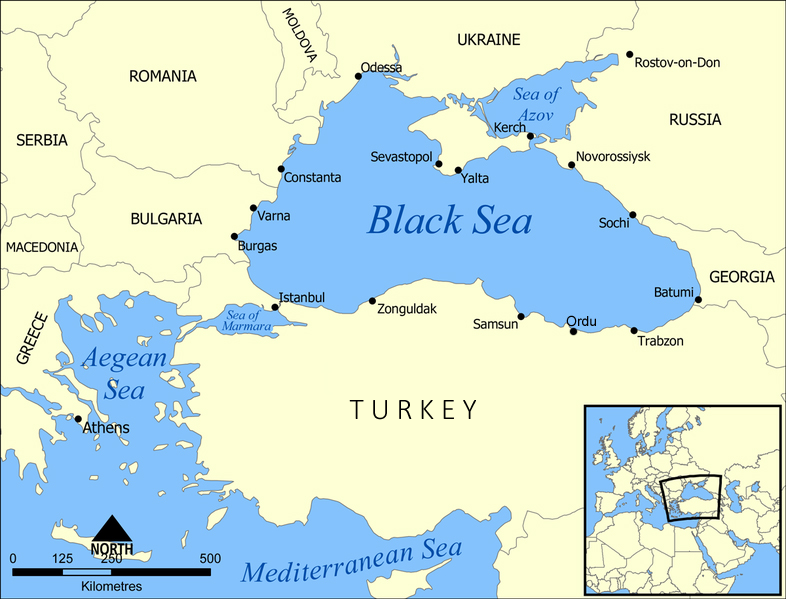 Another official from the Sixth Fleet told Newsweek that the Black Sea exercises are scheduled to run from June 28th to July 10th and would continue despite Russian protests. This year's Sea Breeze exercises are the largest yet. In 2019, 32 vessels from 19 countries participated. This year, 40 ships from 32 countries are involved.
The US and NATO have made a point to increase their military footprint in the Black Sea since the 2014 US-backed coup in Ukraine that led to Crimea joining the Russian Federation and sparked the war in Ukraine's eastern Donbas region.
Holding such massive drills in the Black Sea is a provocation despite the US and NATO framing them as routine operations. The passage of the British warship HMS Defender near Crimea made it clear that Western powers are making a point to provoke Russia. After the incident, it was revealed by classified British documents that were found at a bus stop that the UK intentionally sailed the Defender so close to Crimea and knew the Russians would react strongly.