On Wednesday, Russian President Vladimir Putin accused the US of coordinating with the UK when the British warship HMS Defender sailed about 12 nautical miles from the coast of Crimea. Putin said the US deployed a spy plane from the Greek island of Crete to monitor Russia's response to the Defender during its provocation.
Putin's claim was confirmed by an official from US European Command in comments to The Associated Press. "Yes, we did have aircraft in operations," Navy Capt. Wendy Snyder said when asked about Putin's comments. Snyder tried to frame the deployment as a routine mission. "We are operating in and watching everything in the Black Sea region, as we always do," she said.
The US frequently flies spy planes into the Black Sea that are often intercepted by Russia. No matter how routine these flights are, like the British warship sailing so close to Crimea, they are still provocations.
Putin slammed the Defender's close passage on Wednesday. "It was clearly a provocation, a complex one involving not only the British but also the Americans," he said. After the incident, it was revealed by classified British documents that were oddly found at a bus station that the UK intentionally sailed the Defender so close to Crimea and knew the Russians would react strongly.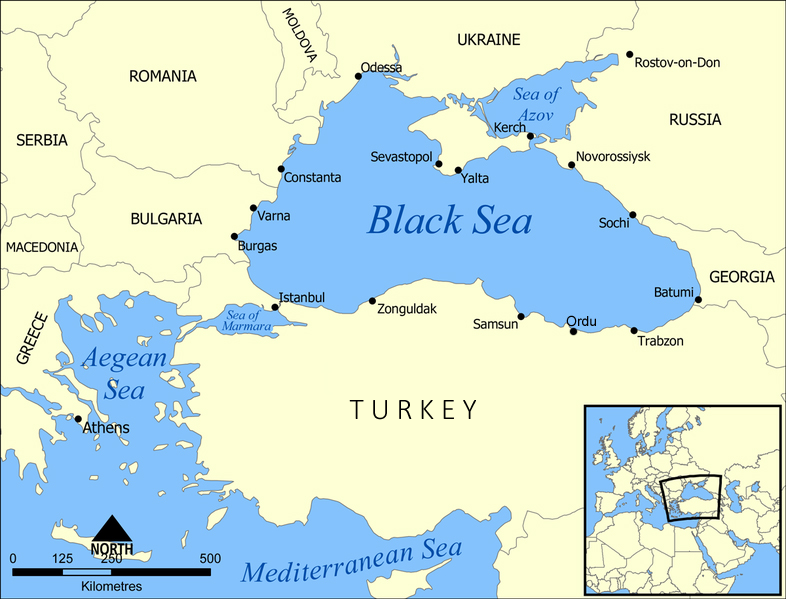 Putin was asked if he believes a global conflict could have been sparked if Russia sank the British ship. "Even if we had sunk that ship, it would be hard to imagine that it would put the world on the brink of World War III because those who do it know that they can't emerge as winners in that war, and it's very important," he said.
The Russian leader said even if the US and UK don't recognize Crimea as Russian territory, the Western powers shouldn't be trying to goad Moscow. "They don't recognize something — OK, they can keep refusing to recognize it. But why conduct such provocations?" he said.
The Black Sea incident came after Putin met with President Biden in Geneva on June 16th. While the summit appeared to go well, and the two leaders agreed to eventually pursue arms control talks, the US has continued its military provocations and threats of sanctions.
"The world is undergoing a radical change," Putin said. "Our US partners realize that, and that's why the Geneva meeting took place. But on the other hand, they are trying to secure their monopolist stance, resulting in threats and destructive action such as drills, provocations and sanctions."