US Secretary of State Antony Blinken heaped praise on Germany during a visit to Berlin on Wednesday, but the two countries are still in disagreement over Nord Stream 2, the natural gas pipeline that will connect Russia to Germany.
Discussing the pipeline at a joint press conference with German Foreign Minister Heiko Maas, Blinken said, "This is one place where we disagree." The Biden administration recently imposed additional sanctions over Nord Stream 2, but ultimately decided not to sanction the company overseeing the project, Nordstream AG, and its CEO.
"We recently imposed sanctions, more sanctions than have ever been imposed under the law, against a number of Russian entities involved in the pipeline. And at the same time, we waived certain sanctions with regard to Nord Stream 2 AG and its CEO," Blinken said. He said the sanctions were waived because the pipeline is already over 90 percent complete. "That was the reality. That's something we inherited," he said.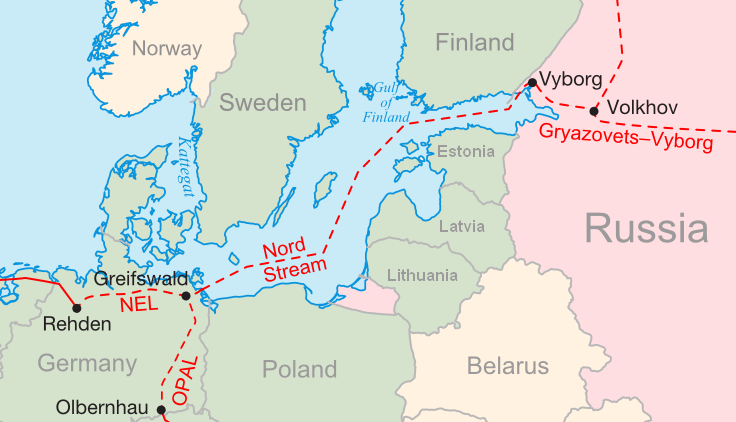 The US claims that Russia and Germany's desire to trade more is a threat to Europe and Ukraine. "We believe, we continue to believe, that the pipeline is ultimately a Russian geopolitical project that threatens European energy security and potentially undermines the security of Ukraine and other countries in the region," Blinken said.
Kyiv stands to lose money in gas transportation fees if the project is complete, and Ukrainian state energy companies have been lobbying Washington to get the pipeline construction shut down.
Blinken's visit also comes against the backdrop of the previous administration's relationship with Germany. Under Trump, US-Germany relations were strained due to US demands for Berlin to pay more for NATO and its military. The Trump administration also ordered the withdrawal of about 12,000 troops from Germany, but the plan was quickly reversed by President Biden.