On Tuesday, Russia warned the US against sending warships into the Black Sea amid escalating tensions with Ukraine that Washington seems keen to stoke.
The warning comes after Turkey confirmed last week that the US Navy is planning to sail two destroyers into the Black Sea, which are expected to enter the waters sometime this week. US warships routinely operate in the Black Sea, but sending destroyers to the region amid heightened tensions is clearly meant as a message to Moscow.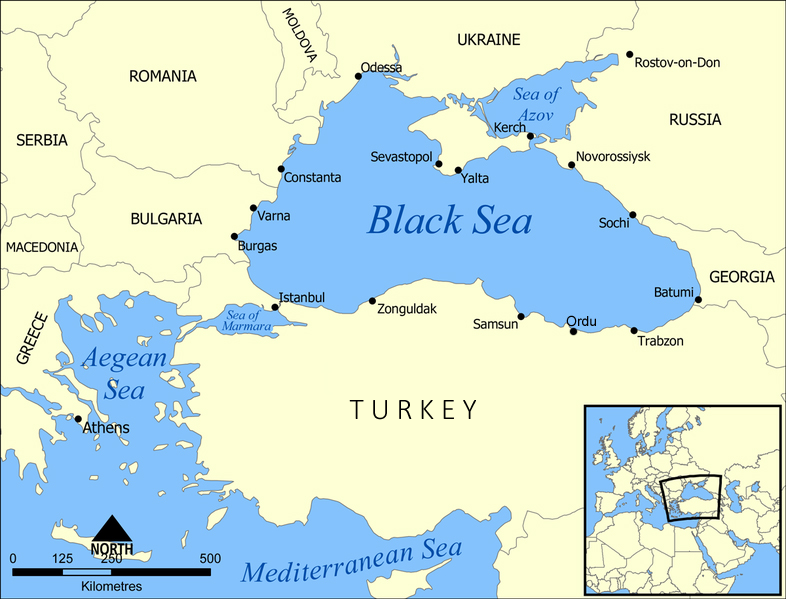 "There is absolutely nothing for American ships to be doing near our shores." said Russian Deputy Foreign Minister Sergei Ryabkov. "We warn the United States that it will be better for them to stay far away from Crimea and our Black Sea coast. It will be for their own good."
Ryabkov also referred to the US as an "adversary" of Russia. "The United States is our adversary and does everything it can to undermine Russia's position on the world stage," he said. While western media reports made a big deal about Ryabkov calling the US an "adversary," this sort of language is common when discussing Moscow in Washington.
The US, NATO, and Ukraine are all looking to expand their presence in the Black Sea to confront Russia. In February, Ukraine's Prime Minister Denys Shmyhal announced plans for two new bases in the region at NATO headquarters in Brussels. One base will be built on the Black Sea, and the other will be on the Sea of Azov, a waterway between Ukraine and Russia.