The end of the Trump administration left US-China relations to their lowest point in decades due to Trump's hardline China policies. One feature of those policies was an uptick in US military activity near China's coast, particularly in the South China Sea and near Taiwan.
That military activity shows no sign of slowing down under President Biden. On Saturday, the aircraft carrier USS Theodore Roosevelt, along with other US warships, entered the South China Sea. On Tuesday, the USS Roosevelt passed near Scarborough Shoal, a disputed rock near the Philippines that both Beijing and Manila claim.
US military flights in the region have also been reported since Biden took office. The South China Sea Probing Initiative, a Beijing-based think tank that monitors flights in the region, said at least seven US warplanes flew in the area when the USS Roosevelt entered the South China Sea on Saturday.
According to the flight tracker Aircraft Spots, a US spy plane flew parallel to a Chinese military transport plane just south of Taiwan on Tuesday. Aircraft Spots also tracked an unmanned US military surveillance aircraft flying over the South China Sea on Tuesday.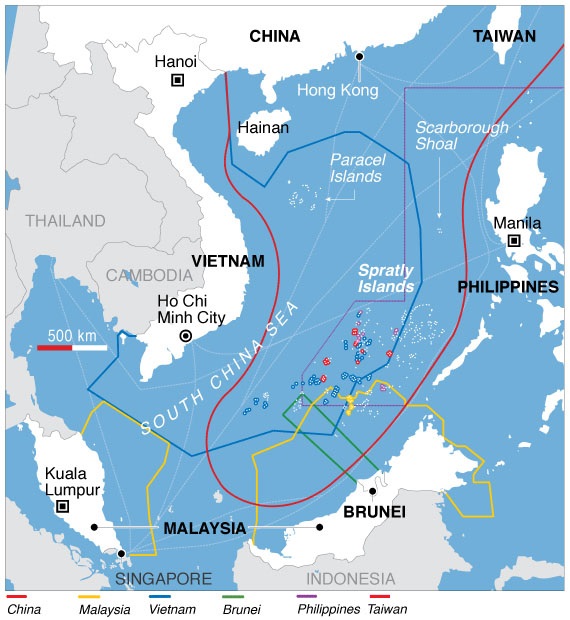 This US activity coincided with Chinese military activity in the region. China's People's Liberation Army (PLA) deployed 13 planes to the southern end of the Taiwan Strait on Saturday.
A PLA spokesperson announced on Tuesday that China is holding military exercises from Wednesday to Saturday in the western end of the South China Sea, near China's Leizhou Peninsula.
Analysts told The South China Morning Post that while neither side is seeking a "hot war," the level of US military activity, the PLA's presence, and the lack of communication between the two militaries could result in an accident. With US-China relations so soured, a military accident could spiral out of control into a full-blown conflict.