Armenia and Azerbaijan accused each other of killing civilians on Wednesday as clashes over Nagorno-Karabakh continue. Despite three attempts at humanitarian ceasefires and international calls for a diplomatic solution, the fighting shows no sign of waning.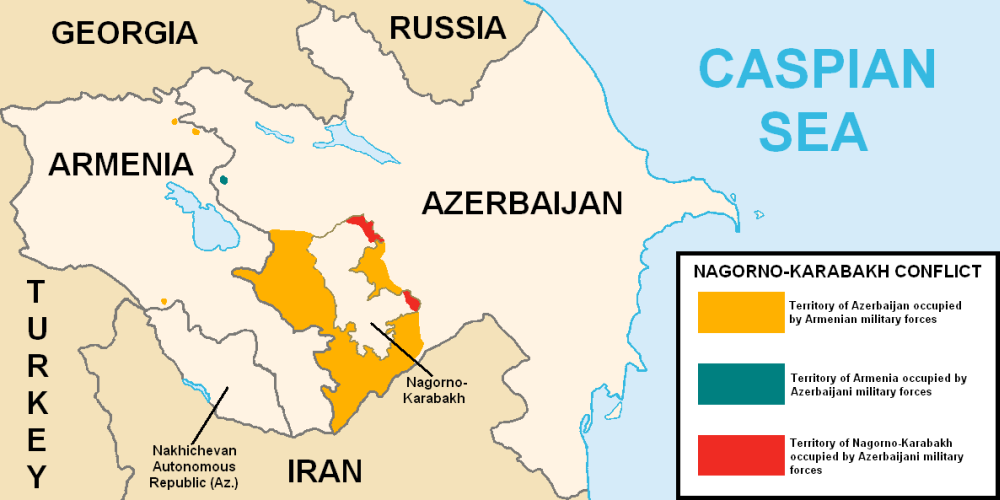 Baku accused Armenia of shelling the Barda district in Azerbaijan on Wednesday, killing 21 civilians and wounding 70 more. Azerbaijani presidential aide Hikmet Hajiyev said Armenia used cluster munitions "to inflict excessive casualties among civilians."
Armenia accused Azerbaijan of shelling two major cities in Nagorno-Karabakh, killing one civilian. Armenia said Azeri shells also hit a maternity hospital in Nagorno-Karabakh, but no casualties were reported. As has been typical in the conflict, both sides denied the other's accusations.
Armenia's defense ministry said on Wednesday that Azerbaijan seized Gubadli, a strategic town between Nagorno-Karabakh and the Iranian border. The gains by the Azeris could make a diplomatic solution more difficult. Azerbaijani President Ilham Aliyev has called on Armenia to withdraw its military from all territories inside Azerbaijan's internationally recognized borders.
The latest failed truce was brokered by the US. The ceasefire was set to take effect on Monday, but violations were reported within minutes. It followed two Russia-brokered ceasefires that also quickly collapsed.
Nagorno-Karabakh reported another 59 military casualties on Wednesday, bringing the number of soldiers killed from the ethnic Armenian enclave to 1,068 since fighting began on September 27th. Dozens of civilians have been reported killed on both sides.
The death toll is believed to be much higher than being reported since Azerbaijan has not disclosed its military casualties. Russia estimates the death toll is closer to 5,000.