Armenian Prime Minister Nikol Pashinyan said on Wednesday that he sees no diplomatic solution to the fighting in Nagorno-Karabakh in the near future as clashes in the disputed enclave continue.
"We have to realize that the Karabakh question, at least at this stage and for a very long time, cannot have a diplomatic solution," Pashinyan said. "Everything that is diplomatically acceptable to the Armenian side … is not acceptable to Azerbaijan anymore."
Pashinyan's comments come after a ceasefire agreed to on Saturday quickly fell apart. It was the second attempt, following a Russian-brokered truce agreed to on October 10th that only lasted a few hours.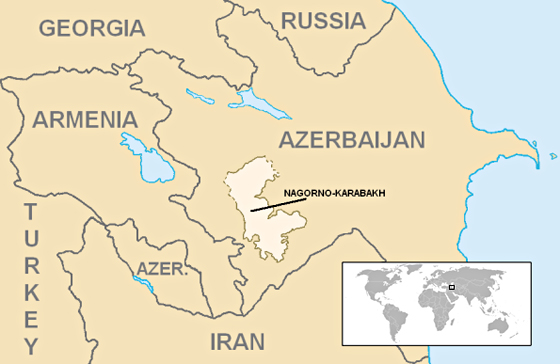 Azerbaijan's President Ilham Aliyev has previously called on Armenia to withdraw from territory inside Azerbaijan's internationally recognized borders. Aliyev reiterated this demand on Wednesday and said Armenia must commit to returning Nagorno-Karabakh and the surrounding areas in exchange for peace.
Foreign ministers from Armenia and Azerbaijan are expected to meet with US Secretary of State Mike Pompeo separately on Friday. An aide to Aliyev said on Wednesday that Azerbaijan does not expect a breakthrough from these talks.
Turkey said on Wednesday that it is ready to send troops to help its ally Azerbaijan if requested. Since the battle began, Turkey has been outspoken in its support for Baku.
Nagorno-Karabakh reported 62 military casualties on Wednesday, bringing the total number of soldiers killed from the ethnic Armenian enclave to 834 since the fighting began on September 27th. Thirty-seven civilians have been killed in Nagorno-Karabakh.
Azerbaijan says 61 of its civilians have been killed so far and has yet to disclose military casualties.