Armenia and Azerbaijan continued to trade accusations on Friday during fresh clashes in the disputed Nagorno-Karabakh enclave. Fighting in the South Caucasus has raged since September 27th, and the reported death toll is now over 700.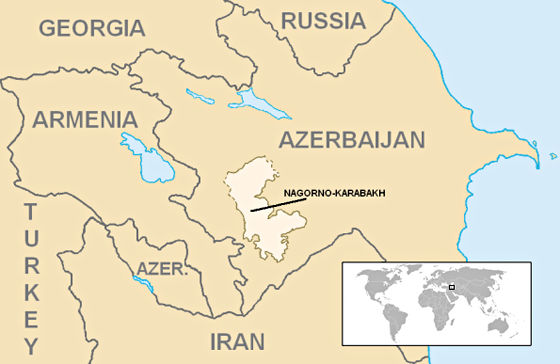 Nagorno-Karabakh reported 29 more military casualties on Friday, bringing the total servicemen killed from the ethnic Armenian enclave to 633. The enclave said its civilian deaths now total 34. Azeri officials said 47 civilians had been killed so far. Azerbaijan has yet to disclose military deaths.
A Russia-brokered ceasefire agreed to last week continues to fail, as both sides accuse the other of fresh attacks, and each side claims to have the upper hand.
According to Reuters, an Armenian defense official said Azerbaijan conducted airstrikes on Nagorno-Karabakh "with total disregard for the humanitarian truce." The official added that Azeri forces had been driven back and suffered significant losses.
Azerbaijan told a different story and said Nagorno-Karabakh forces retreated after the skirmishes, and Azeri forces retained control along the line of contact that divides the two sides. Reuters could not verify either side's claims.
Nagorno-Karabakh has acted as a de facto independent state within the internationally recognized borders of Azerbaijan since 1994 when a truce was agreed to after years of fighting in the region killed tens of thousands.