All hope seems to be lost for the ceasefire agreed to by Armenia and Azerbaijan in Moscow last Saturday, as the battle in Nagorno-Karabakh rages on. Both sides continued to accuse the other of launching new attacks on Thursday.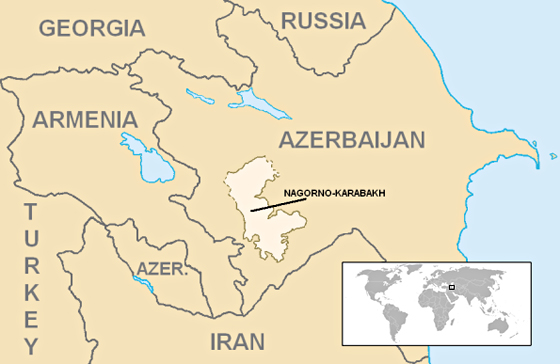 Baku accused Armenia of launching an attack on a cemetery in Tartar, western Azerbaijan. Three people were reported killed while visiting the graveyard, and five more were wounded, according to a foreign policy aide to Azerbaijan's president.
Armenia accused Azerbaijan of fresh shelling on Thursday. Yerevan also accused Azerbaijan's ally, Turkey, of not allowing a plane through its airspace to deliver humanitarian aid. According to Armenian media, Turkey denied airspace to a plane bound for Yerevan that was carrying aid sent by Armenian-Americans.
Nagorno-Karabakh's defense ministry recorded another 49 military casualties, bringing the total number of the ethnic Armenian enclave's military deaths to 604 since the fighting began on September 27th. Dozens of civilians have been killed on both sides. Azerbaijan has yet to disclose its military casualties.
Representatives from Armenia and Azerbaijan met in Moscow last week and agreed to a humanitarian ceasefire to exchange prisoners and bodies of those killed in the conflict. That pause in fighting collapsed almost immediately after it began last Saturday.
The ceasefire was intended to make way for more substantive talks moderated by the US, France, and Russia. Azerbaijan insists Turkey should be involved in the peace process, something Azerbaijan's President Ilham Aliyev reiterated on Thursday. "Turkey plays a role here, and that is Turkey's right. It has been like that historically," he said.