On Tuesday, Armenian Prime Minister Nikol Pashinyan said the support of Turkey motivated Azerbaijan to reignite fighting in Nagorno-Karabakh. The fighting continues in the disputed region, with around 300 people reported killed, including civilians on both sides.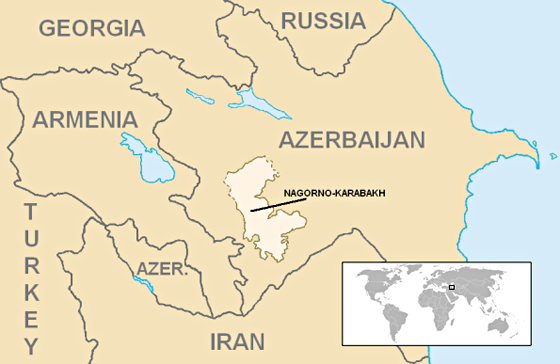 "While it is true that the leadership of Azerbaijan has been actively promoting bellicose rhetoric for the last 15 years, now the decision to unleash a war was motivated by Turkey's full support," Pashinyan told AFP. "Without Turkey's active engagement this war would have not begun."
Pashinyan also said on Tuesday that Armenia was willing to make concessions with Azerbaijan to end the fighting if Baku was willing to do the same. "Conflicts need to be resolved on the basis of mutual concessions," he said. "Nagorno-Karabakh is ready, and Armenia is ready, to mirror the concessions that Azerbaijan is ready to make."
Azeri President Ilham Aliyev has previously stated that the fighting will continue until Armenian forces completely withdraw from Nagorno-Karabakh. "Nagorno-Karabakh is our land. We have to go back there, and we are doing it now," Aliyev said on Sunday.
Other heads of state have accused Turkey of driving the conflict, including French President Emmanuel Macron and Syrian President Bashar al-Assad. In an interview on Tuesday, Assad accused Turkish President Recep Tayyip Erdogan of being the "main instigator and the initiator" of the conflict in Nagorno-Karabakh.
Assad also accused Turkey of sending mercenaries from northern Syria to support Azerbaijan. Since the fighting broke out, there have been reports of thousands of fighters from northern Syria being deployed to Nagorno-Karabakh by a private Turkish security company.
Nagorno-Karabakh is an ethnic Armenian enclave within the internationally recognized borders of Azerbaijan. The collapse of the Soviet Union turned the border dispute deadly, with tens of thousands killed in the fighting until a ceasefire was declared in 1994.