In a major escalation of US regime change efforts in Venezuela, the US Department of Justice announced Thursday that it is charging Venezuelan President Nicolas Maduro and other government officials with "narco-terrorism." The DOJ placed a $15 million bounty on Maduro's head, offering that money for any information that leads to his arrest, and the DEA put up a wanted poster on its website.
The allegation from the DOJ is that Maduro and his circle have worked with Colombia's FARC group to traffic cocaine to the US, or use "cocaine as a weapon against America" as the indictment puts it. What this looks like is just another attempt at regime change in Venezuela while the world is dealing with a global pandemic.
The Trump administration has backed Venezuelan opposition leader Juan Guaido since he declared himself president back in January 2019. Guaido failed to gain the support of the people or the military of Venezuela, and over a year later, Maduro still holds power in Caracas.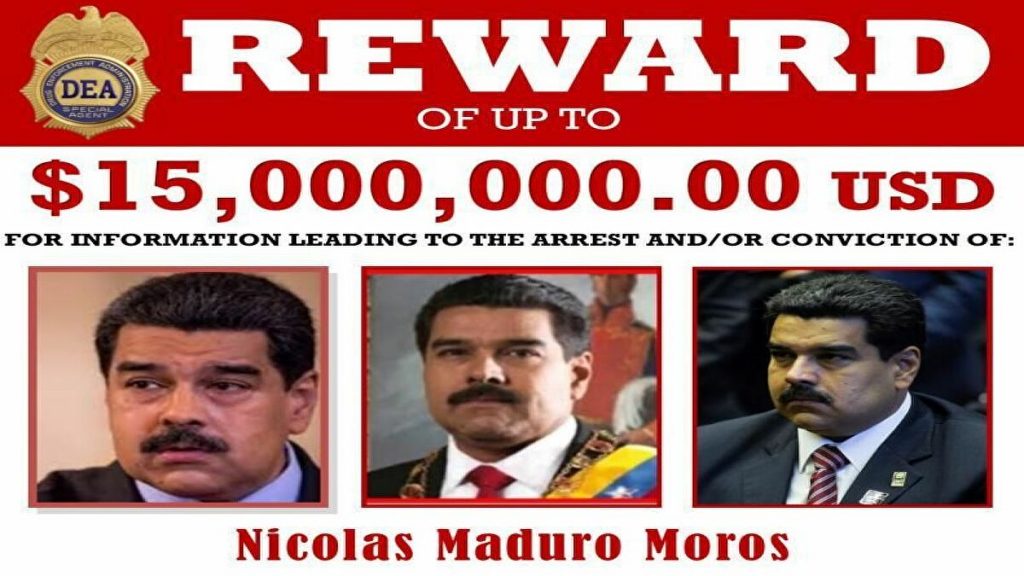 Some analysts fear the indictment could be the pretext for a Panama-style invasion of Venezuela. In 1989, the US invaded Panama to take out former CIA asset Manuel Noriega under the guise of drug trafficking charges.
Since 2017, the US has instilled crippling economic sanctions on Venezuela to pressure the Maduro government. As always, US sanctions are hurting the civilian population more than the government, and with Venezuela now reporting 107 confirmed cases of coronavirus, people fear the sanctions will hamper the country's response.
In April 2019, the Center for Economic and Policy Research (CEPR) released a report that concluded those sanctions played a role in 40,000 Venezuelan deaths from 2017-2018. The report explains how the sanctions have caused shortages of medical supplies. Alfred de Zayas, a former UN rapporteur on human rights, believes US sanctions have now played a role in around 100,000 deaths in Venezuela.