Speaking today at a news conference in Oslo, Secretary of State John Kerry blasted the latest US negotiated ceasefire as worthless, claiming Syria hadn't abided by the pact for "a single day" in Aleppo, and the US wouldn't allow the campaign to continue.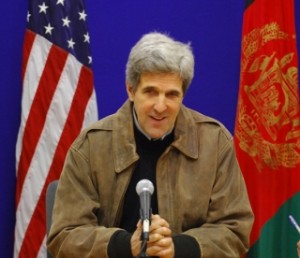 Syria has been fighting against al-Qaeda's Nusra Front for control of Aleppo, a fight which has continued through much of the ceasefire. The Nusra Front is not a party to the ceasefire, much like ISIS was excluded, which was supposed to make targeting them during the ceasefire allowed.
The US was fine with all the attacks by their allies against ISIS, but not happy when Syria resisted a Nusra Front offensive south of Aleppo, complaining that a lot of its allies who are parties to the ceasefire are working with al-Qaeda and being hit in the Syrian strikes against Nusra territory.
And even though the pact has held throughout most of the country, Kerry insists the US will remain opposed to the continuation of the pact as it is, saying the "United States is not going to sit there and be used as an instrument that permits a so-called ceasefire to be in place where one principal party is trying to take advantage of it."
At least not so long as that party isn't one of the US allies who've been doing the exact same thing in offensives against ISIS further to the north.