Faced with several days of overt threats from the Obama Administration and top senators threatening to revoke a key US-Ecuador trade pact if they dare to grant asylum to Edward Snowden, the Ecuadoran government has told the US what they can do with their frozen broccoli and fresh cut flowers, and has cancelled the pact themselves.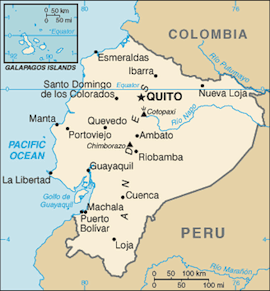 President Rafael Correa said that his nation would not tolerate US blackmail and that the trade pact wasn't worth the harm it would do to Ecuadoran sovereignty. With most of its neighbors getting free trade with the US, the loss of the pact may put Ecuador at an economic disadvantage.
But only really on the broccoli and the flowers. Though those are big exports to the US, they are dwarfed by Ecuador's largest export, oil. And if Ecuador's oil is no longer welcome in the US, that's one commodity they can easily sell elsewhere.
And just in case there were any doubts of what Ecuador was telling the Obama Administration, the nation's Communications Secretary, Fernando Alvarado, announced $23 million in Ecuadoran aid to the United States to provide "human rights training" to combat torture, illegal executions and "attacks on peoples' privacy."