United Nations investigators looking into allegations of chemical weapons use in the Syrian conflict say early indications are that the rebel opposition, not the Assad regime, deployed the nerve agent sarin.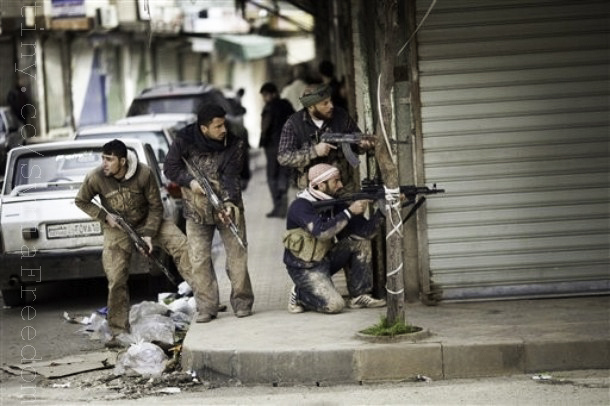 The alleged use of chemical weapons drew international attention after President Obama declared it a "red line" for the Assad regime, crossing which would trigger unspecified military action. Advocates of intervention into Syria's civil war used the allegations to rally support for military action.
But the UN independent commission of inquiry on Syria "has not yet seen evidence of government forces having used chemical weapons," Reuters reported commission member Carla Del Ponte as saying.
"Our investigators have been in neighbouring countries interviewing victims, doctors and field hospitals and, according to their report of last week which I have seen, there are strong, concrete suspicions but not yet incontrovertible proof of the use of sarin gas, from the way the victims were treated," Del Ponte said in an interview.
"This was use on the part of the opposition, the rebels, not by the government authorities," she added.
The commission released a formal statement clarifying Del Ponte's statements, saying they have "not reached conclusive findings as to the use of chemical weapons in Syria by any parties to the conflict."
These initial findings can be expected to somewhat deflate arguments for intervention against the Assad government, especially since hastening the end of the regime might help bring Syria's rebel militias, who apparently have few qualms about chemical weapons use, to power.