The United States was alone on Wednesday when all other 14 members of the UN Security Council condemned Israeli settlement plans in Jerusalem after abandoning a legally binding resolution because of an imminent US veto.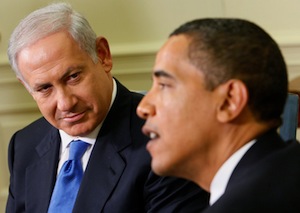 The Security Council would have passed a legally binding resolution obligating Israel to refrain from building settlements in the  controversial area of East Jerusalem known as E1, which was a punitive attempt to nullify a contiguous Palestinian state following the successful UN-bid for implicit recognition of Palestinian statehood this month.
Instead, the council members decided to simply make statements condemning the settlement plans.
India's U.N. ambassador, Hardeep Singh Puri, explained the process: "Consultations (on a resolution) were held amongst the members of the council and an attempt was made…(to see) if the 15th member could be accommodated," said Puri, referring to the United States.
"But when we came to the conclusion that that was not likely to happen…it was felt that Plan B – which is what this is essentially – was for members of the council to come out individually and in groupings to make statements," he said.
While the US has come out to criticize the new Israeli settlement plans, which are patently illegal and which are widely seen as dooming a two-state solution, they could not be brought to join the rest of the Security Council and block the plans.
The US also blocked a Security Council resolution condemning Israeli settlements in February of last year.
Washington continues to aid and abet Israel's continuing, slow annexation of the West Bank through military occupation, demolishing Palestinian homes, and building up Jewish settlements in their place.