The Afghan National Security Council has announced that foreigners are prohibited from arresting Afghans or controlling prisons in the country, defying US plans to maintain these powers after 2014.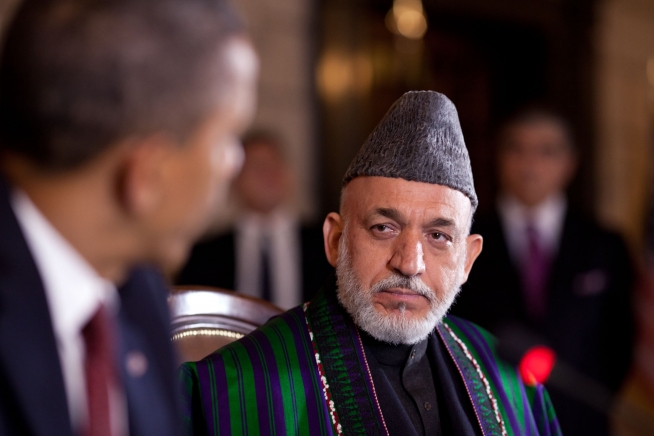 Afghan President Hamid Karzai called any foreign-run prisons "a breach of…national sovereignty," reiterating in his statement that "No foreigners have the right to run prisons and detain Afghan nationals in Afghanistan."
The decree speaks to a long-running dispute between Kabul and the Obama administration. The Obama administration gave in to Afghan demands to gain control over Afghan prisons after the US withdrew.
After most US troops withdraw in 2014 – at least 10,000 will remain occupying the country perhaps until 2024 – the Obama administration planned on walking a fine line in cooperation with the Kabul government to maintain some control, and effectively tell Kabul which prisoners to indefinitely detain.
Western commentators have tried to claim that resisting full Afghan control is aimed at mitigating harsh treatment of prisoners.
But while the Afghan-controlled prisons do have a very recent history of detainee torture and abuse, so do US-run prisons.
Early this year, an Afghan investigative commission accused the American military of abusing detainees in the Bagram prison facilities, prompting Karzai's push on the issue. Attorney for Human Rights First Daphne Eviatar said in a recent CBS interview of Bagram that "It's worse than Guantanamo, because there are fewer rights."
Kabul seems to be winning the ongoing spat about prisoner control, but the dispute is another illustration of the Obama administration's refusal to finally end the war in Afghanistan, public statements to the contrary.