Israeli troops shot and wounded five Palestinians near the border with Gaza on Wednesday and continued to harass Gazan fisherman, a week after the shaky ceasefire took hold.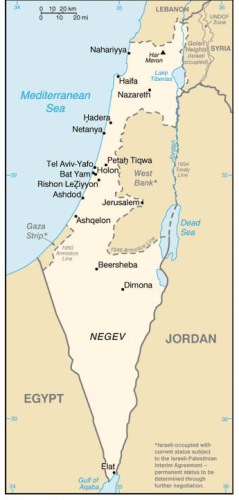 Four Palestinians were injured east of El-Bureij refugee camp in the center of Gaza and a fifth in the north near the border with Israel.
Israel claimed the soldiers shot at Palestinians for "violently" trying to climb over the fence.
"Several Palestinian rioters approached the security fence in several locations…while acting violently, trying to illegally infiltrate Israel through the fence," an Israeli spokesman told AFP.
As part of the ceasefire reached last week, Israel promised to begin to allow Gazans to inhabit the 300-meter wide buffer zone that Israel has for years prevented Gazans from entering, despite it being Palestinian territory.
Trespassers have been consistently shot by Israeli forces patrolling the border with Gaza, and this harsh measure prevented Gazans from cultivating large swaths of arable farm land along the lengthy borders with Israel.
In a separate incident, "in a new violation of the ceasefire, the Zionist enemy arrested nine citizens and sunk several boats in the sea off the northern Gaza Strip," Hamas interior ministry spokesman Islam Shahwan said in a statement.
Israel also promised in the ceasefire agreement to allow Gazans to fish in their own waters, extending the 3-mile coastal blockade to 6-miles. There was no confirmation whether the seizing of Gazan fishermen happened inside or outside those imposed limits.