Israel killed the military commander of Hamas in an airstrike on the Gaza Strip on Wednesday following days of exchanging fire in a confrontation that could lead Israel to invade the Palestinian enclave.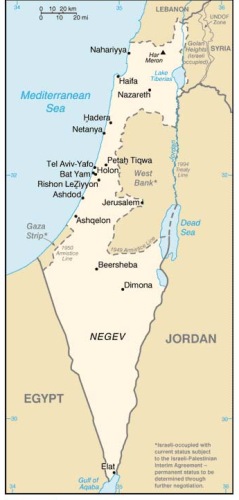 The attack, which represented a restart of Israel's campaign of targeted assassinations in Gaza, came despite the fact that Hamas proposed a ceasefire days ago and despite signs that Egypt had managed to broker a truce. Israel ignored both overtures.
This latest surge of violence between Israel and Gaza militants occurred after Israel shot and killed at least two Gazans and intruded into Gaza with tanks and bulldozers. In response, Gaza militants fired a missile at an Israeli army jeep, wounding four soldiers – to which Israel responded with an extended bombardment of airstrikes that killed at least 7 people and wounded dozens. Hamas then began firing missiles into southern Israel.
The Israeli leadership is now reportedly considering an expanded war with Gaza, potentially including a ground invasion.
"The days we face in the south will, in my estimation, prove protracted," Brigadier-General Yoav Mordechai told Israeli media. "There are preparations, and if we are required to, the option of a entry by ground is available."
Hamas confirmed that Ahmed Al-Jaabari, who ran the organization's armed wing, was killed along with a passenger after their car was hit by an Israeli missile. Israel's Shin Bet domestic intelligence service the killing was because of his "decade-long terrorist activity".