Paula Broadwell, the mistress and biographer of General David Petraeus, said publicly this summer that she routinely had access to classified information while researching a book on Petraeus.
During a panel discussion at the Aspen Security Forum in July, Broadwell said she tagged along with Petraeus a lot while writing the book and was exposed to highly classified information that even she, "a military reservist with a top secret/SCI clearance," wasn't supposed to hear or disclose.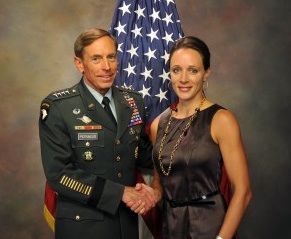 "I was entrusted with this opportunity to sit in on high level meetings with General Petraeus. Sitting in on SCIF [sensitive compartmented information facility] meetings in the morning, listen to classified chatter of terrorist talk and so forth. And I had that background anyhow, so I knew a lot of that information for my writing, but I knew there was a clear line that I couldn't cross when I was writing it out," Broadwell said.
The extra-marital affair Petraeus had with Broadwell was disclosed last week after an FBI investigation of it led to the resignation of General Petraeus as the director of the CIA.
Many in the media and national security community are expressing worry Petraeus compromised national security by having an affair and even further by letting Broadwell in on classified information and even his private email.
But that aspect is mostly a distraction. While Petraeus's divulging of state secrets to his mistress exposes the whole farce of the government's excessive classification system, this scandal diverts attention totally on a juicy sex affair instead of on the CIA's evolution into a lawless, covert, para-military army.