The CIA has denied a claim made by General Petraeus's mistress that the spy agency held militants as detainees in Libya before the September 11 attack on the US Consulate in Benghazi.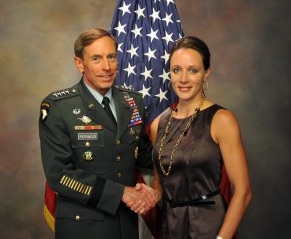 In public comments last month at the University of Denver, Petraeus girlfriend and biographer Paula Broadwell said the CIA had detainees at a secret facility in Benghazi and that the attack on the US Consulate was an effort to free those prisoners.
Under the Bush administration, the CIA maintained secret prisons, or black sites, where they held captive alleged militants. Upon coming into office in 2009, President Obama issued an executive order stripping the CIA of its authority to take and hold prisoners.
CIA spokesman Preston Golson said "any suggestion that the agency is still in the detention business is uninformed and baseless."
There has been no comment from the Obama administration on Broadwell's claim, and a CIA statement is about as credible as a rogue, and apparently jealous, mistress of CIA chief Petraeus.