High-level talks between Israel and its Muslim neighbors regarding a nuclear weapons-free zone (NWFZ) in the Middle East have been canceled by the US and Israel.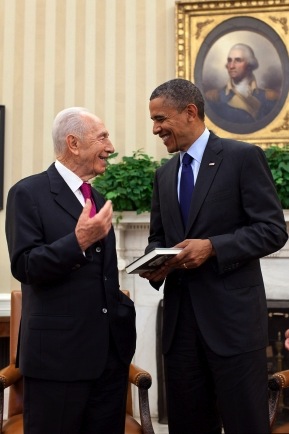 A nuclear weapons-free zone has been repeatedly proposed, only to have Israel – the only state in the region with nuclear weapons – reject it in favor of maintaining this nuclear monopoly, further destabilizing the region, and keeping the threat of others' nukes as a primary excuse for its militarism.
Diplomats tell the Associated Press that the US, one of the organizers of the meeting on this latest NWFZ proposal, would likely make a formal announcement of its cancelation soon, claiming that "the time was not opportune."
While Iran is a member of the Nuclear Non-Proliferation Treaty, has publicly pledged its opposition to nuclear weapons development, has subjected itself to thorough international inspections, and in fact has exactly zero nuclear weapons, Israel has done none of the above and has approximately 200 nuclear warheads. Iran is being severely punished and threatened with attack, Israel is supported with unparalleled economic, military, and diplomatic support.
If Israel agreed to dismantling its vast stockpiles of nuclear weapons and to a deal enforcing a nuclear weapons-free zone in the Middle East – a deal Iran and Israel's Arab neighbors have repeatedly proposed – the supposed threats Israel faces in the region would disappear.
But Israel refuses to give up its nuclear monopoly, insistent on maintaining its excuse to build up its military and distract from the Palestinian issue.
As former CIA Middle East analyst Paul Pillar has written, "the Iran issue" provides a "distraction" from international "attention to the Palestinians' lack of popular sovereignty."