Afghan militants claimed responsibility on Tuesday for a suicide bomb attack near the airport in Kabul that killed 12 foreign workers saying it was retaliation for the anti-Islam film produced in the US that has prompted protests throughout the Muslim world.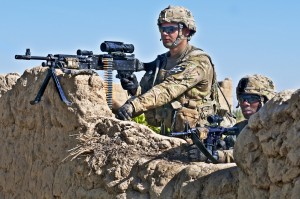 "A woman wearing a suicide vest blew herself up in response to the anti-Islam video," said militant spokesman Zubair Sediqqi in a statement.
The news plays in to fears in Washington that the unrest sparked by the insulting video will result in a deteriorating security situation in Afghanistan, analogous to the violence and riots that followed news in February that US soldiers burned a pile of Qurans.
The US military in Afghanistan has already taken precautions, this week scaling back operations with Afghan security forces in an attempt to hedge against an expected rise in insider attacks.
The war in Afghanistan has long been understood as a complete and total failure, but unrest and insecurity in very recent weeks is notable since this is also the same week when the last of the extra 33,000 or so surge troops that Obama ordered into the country are coming home. This will leave about 68,000 US troops left, a signal in the public that the war might be drawing down.
As the Associated Press reported, "the setbacks are piling up: a spasm of deadly attacks on U.S. and NATO forces by Afghan soldiers and police, including three attacks in the last three days; an audacious Taliban assault on a coalition air base that killed two Marines and destroyed six fighter jets; and a NATO airstrike that inadvertently killed eight Afghan women and girls."
And now the instability caused by the anti-Islam movie. All of these factors make it much harder for the government to lie to the American public about having achieved victory in Afghanistan, when we are really walking away losers and leaving the country, and our own security, much worse off than before.
Still, British Foreign Secretary William Hague insisted on Tuesday that NATO's decision to scale down joint patrols with Afghan forces and take other security precautions will have a "minimal" impact on UK strategy, which mimics US strategy, and will not be derailed as a result of the latest unrest.