Israel's long-standing blockade of Gaza is serving only to impoverish the people and play into the hands of extremists in the Middle East, according to United Nations Secretary General Ban Ki-moon.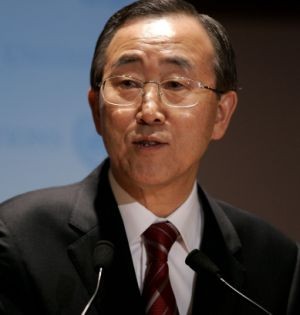 "I urge Israel to lift its harsh restrictions in order to ease the plight of civilians and bring an end to the closure," the UN chief declared in a speech to the UN's Human Rights Council.
"Keeping a large and dense population in unremitting poverty is in nobody's interest except that of the most extreme radicals in the region," he added.
Israel claims the economic blockade on Gaza is in place for security reasons, but it includes purely economic and humanitarian resources as well as other non-military items including children's toys.
Several fact-finding missions in Gaza, including one by the International Committee of the Red Cross, have claimed the blockade is illegal. It has subjected Gazans to collective punishment in "flagrant contravention of international human rights and humanitarian law."
According to one UN special rapporteurs, about one third of Gaza's arable land and 85 percent of its fishing waters are totally or partially inaccessible due to Israeli military measures, while at least two-thirds of Gazan households lack reliable access to food as a result of the blockade.