The newest rotation of US soldiers with the NATO occupation of Kosovo arrived in the small Balkan nation on Wednesday, part of up to 5,600 multinational troops based there.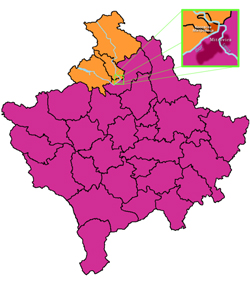 The US force "comprises roughly 750 soldiers from the 218th Maneuver Enhancement Brigade out of South Carolina and eight smaller Guard units; Army reservists; and multinational troops," according to Stars and Stripes.
US troops entered Kosovo following a severe US-led NATO bombing campaign in 1999, without proper approval for the use of force from the US Congress or the United Nations Security Council.
In fact, President Clinton's "action to commit forces to the NATO Kosovo operation led to a suit in Federal District Court for the District of Columbia by some Members of Congress seeking a judicial finding that the President was violating the War Powers Resolution and the Constitution by using military forces in Yugoslavia in the absence of authorization from the Congress," according to a recent Congressional Research Service report.
If sending in troops was legally dubious then, surely they have no business being there 13 years later.
The continuing presence of US forces in Kosovo is justified by lingering tensions in the country's north, where ethnic Serbs refuse to recognize the Kosovo government and in order to train Kosovo's security forces. But this military presence is entirely unjustified and is merely another outpost in America's empire, serving to retain military dominance and project power in eastern Europe.